Take a look at the United Heroes program for November.
Our teams prepared you 4 new challenges to get you in the right mood. We encourage you to move outside: running, cycling, walking... And at home: meditation, indoor fitness, indoor cycling... Everyone will be happy!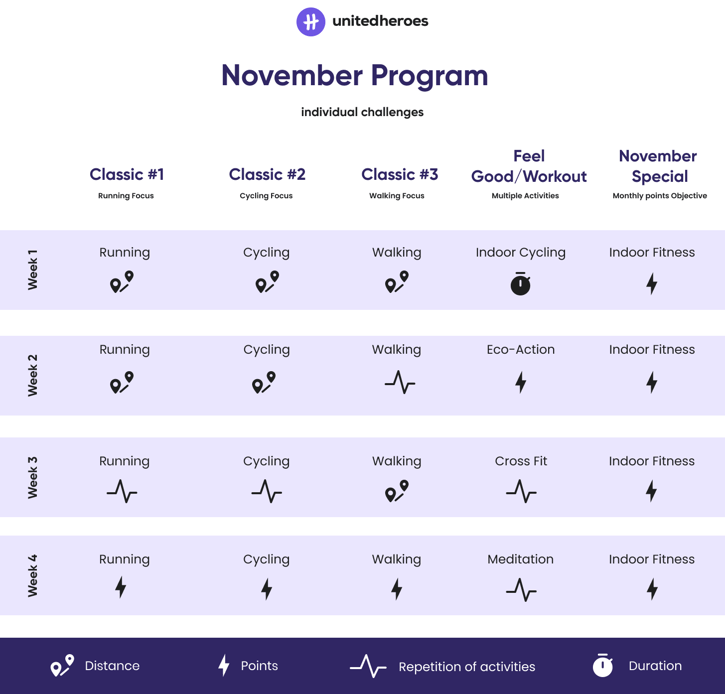 Everyday, employees will discover a new article in the app! Some inspiration to get them to move and take care of themselves 💪
Training guides, sport advice, nutrition... Here's what awaits you!