Take a look at the United Heroes program for February 2021.
This winter, between remote working and the grey weather, keeping your spirits up can sometimes be complicated, so what better way to warm up your body and mind than by taking care of yourself? Our team has prepared a new program for February: dance, yoga, meditation, running... let's take a look at it!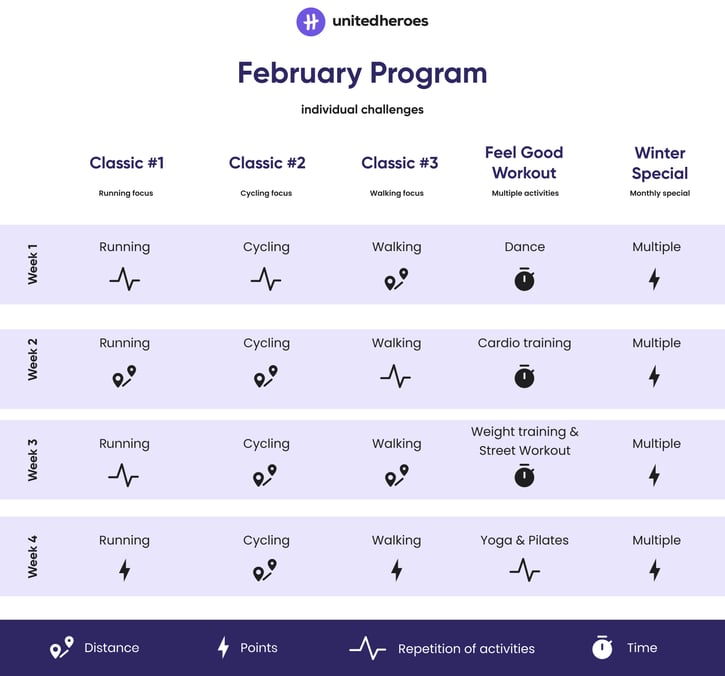 Everyday, employees will discover a new article in the app! Some inspiration to get them to move and take care of themselves 💪
Training guides, sport advice, nutrition... Here's what awaits you!