Take a look at the United Heroes program for May 2021.

In May, put your well-being at the top of your agenda with our program!

Did you know that in May is the sport & health month? First, it's the Bike Month, the opportunity for you to move in a more eco-responsible way, get some fresh air and not to mention all the health benefits that it will offer you!
Moreover, make sure to take care of yourself, find some time in your busy life for self-care and feel good about taking the time you need for you. What better than the Mental Health Awareness week from 10 to 16 May but also the World Baking Day on May 16☀️
To help you, our team has prepared a new program for May... let's take a look at it!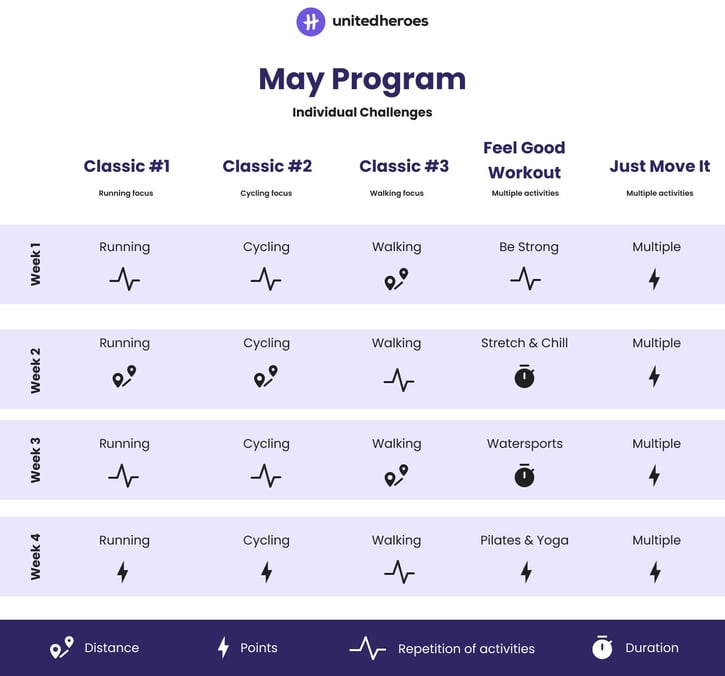 Everyday, employees will discover a new article in the app! Some inspiration to get them to move and take care of themselves 💪
Training guides, sport advice, nutrition... Here's what awaits you!