Being happy at work. For some, it's more a dream than a reality. What with an increasing workload, managing sometimes delicate hierarchical relationships, a growing desire to do well and ever-present pressure... it can sometimes be tricky to feel fulfilled at work!
That said, the rise of happiness (or feel good) management has been a breath of fresh air in conventional business management in the last few years. What's the idea? Finding ways to improve wellbeing among employees and promote a better work life to increase employee satisfaction.
Wellness at work, who's in charge?
According to a Randstad study in 2019, 54% of French millennials (25-34 year olds) are looking for a good atmosphere at work second to a good salary. And 55% of voters in Generation Z (18-24 year olds) rank it top!
CEOs, boards of directors, office managers, HR directors, marketing managers and internal communications managers all create wellness at work. However, one role in particular seems to form the heart of this business strategy: the Chief Happiness Officer (CHO), Hospitality Manager or Happiness Manager. This job recently appeared in the Silicon Valley, namely at Google, to fulfil new expectations among employees.
The Happiness Manager's job is to identify, understand and meet the needs of employees to help make the office feel like home. They use finesse and creativity to adapt the management style to everyone's needs as expectations differ from one person to the next, just like how people see wellness and happiness.
Wellness at work, why?
There are lots of reasons to encourage wellness among employees at work! Firstly, it brings teams together by finding common ground between employees and the company so they can grow together. That involves hosting events (e.g. theme nights, parties to celebrate company milestones) or team building to fuel and improve team spirit.
Wellbeing at work also lowers staff turnover. Basically, if the company has a positive image on the job market then it's easier for it to attract the best talent and retain current employees.
Wellness at work, how to do it?
People in charge of wellness at work have a huge toolbox to establish wellbeing for the long-term in the professional environment. For example, they can:
Spice up work spaces and meeting rooms by creating the « ideal space », just like at Steelcase where employees have access to a variety of places to suit different working methods. The WorkCafé is an original and innovative work environment that is a work space, café and restaurant all rolled into one.


Provide bespoke support by reaching out to employees and offering them set times to get together to encourage an open dialogue between them.


Promote flexibility and support WFH by providing useful collaboration tools as well as keeping strong bonds alive, despite the physical distance (dedicated communication channels, email shots, newsletters etc.)


Organise company events and run corporate activities.
For example, employees are being encouraged to exercise more and more. A survey by YouGov in 2016 found that many French employees (67%) want their company to provide sports facilities. It's a positive step for the company and employees as the latter can relieve stress and pressure, feel calmer on a day-to-day basis, more motivated and energetic so more efficient.
Happy employees are 10 times less ill, twice as productive and stay in the company twice as long as others. A management objective that drives home why wellness is often part of the business strategy!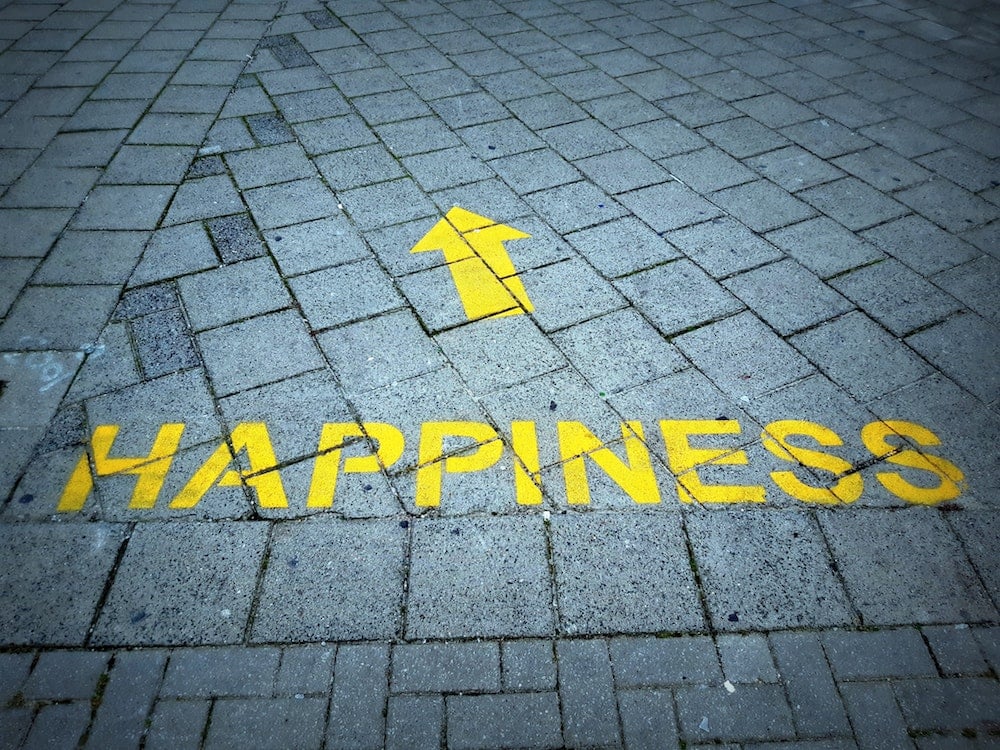 The right atmosphere at work is an important criteria among millennial jobseekers
Happiness management: let's delve deeper
OK, so happiness management has made its mark. But there are still few Happiness Manager positions up for grabs in France. We conducted research on Indeed.fr, a top employment search engine, and found 130 listings for this kind of job along with other roles such as sales people, office managers and business developers.
The definition of this new position is clearly still very vague. Feel good management may have everything going for it but it can feel more like « happy washing », with a huge gap between reality and business communication. That's why creating a CHO position has to come from a real business strategy. A happiness manager is a point of call who conducts this strategy so it has to be well-defined beforehand to have a real impact.
As you can see, happiness management is anything but a shot of happiness. To be successful, it's more about supporting employees on a day-to-day basis with kindness. At United Heroes we believe that encouraging employees to change their habits can help them feel happy at work. Which is good, the CHO is there for that!