350+ companies have joined already!

89%
employees report an increase in motivation
72%
feel closer to colleagues
97%
enjoy moving for solidarity causes
The most complete wellness app
You haven't seen everything yet.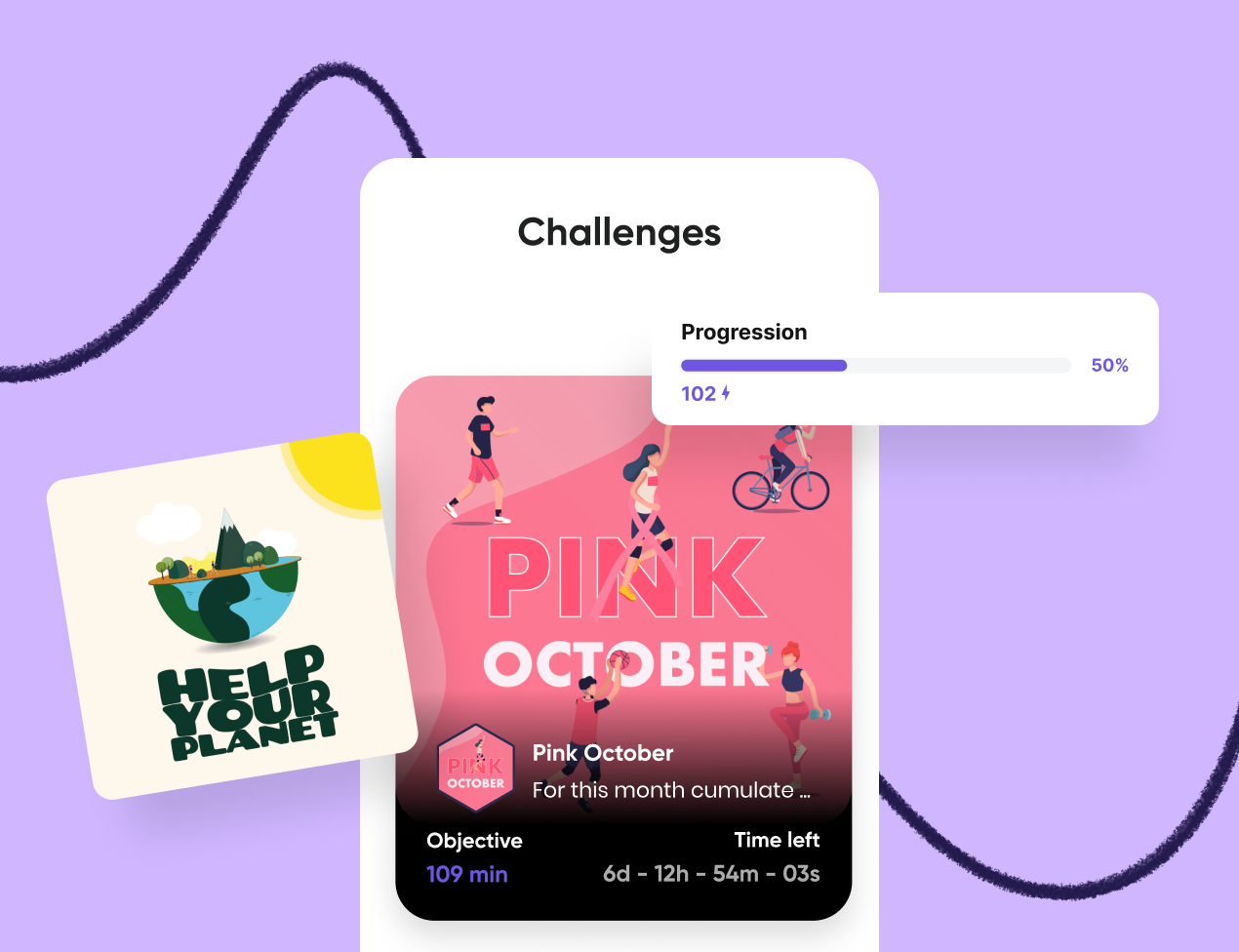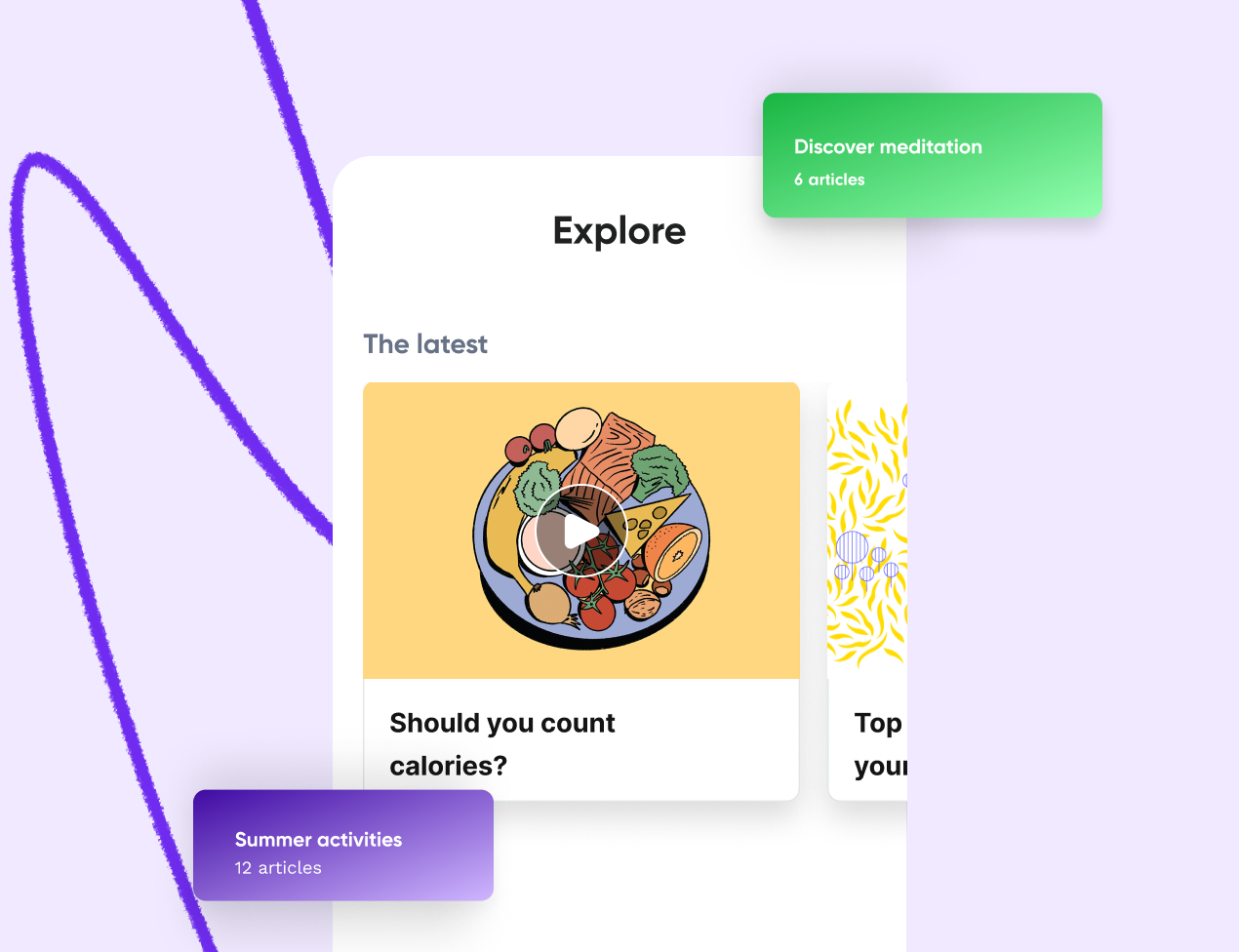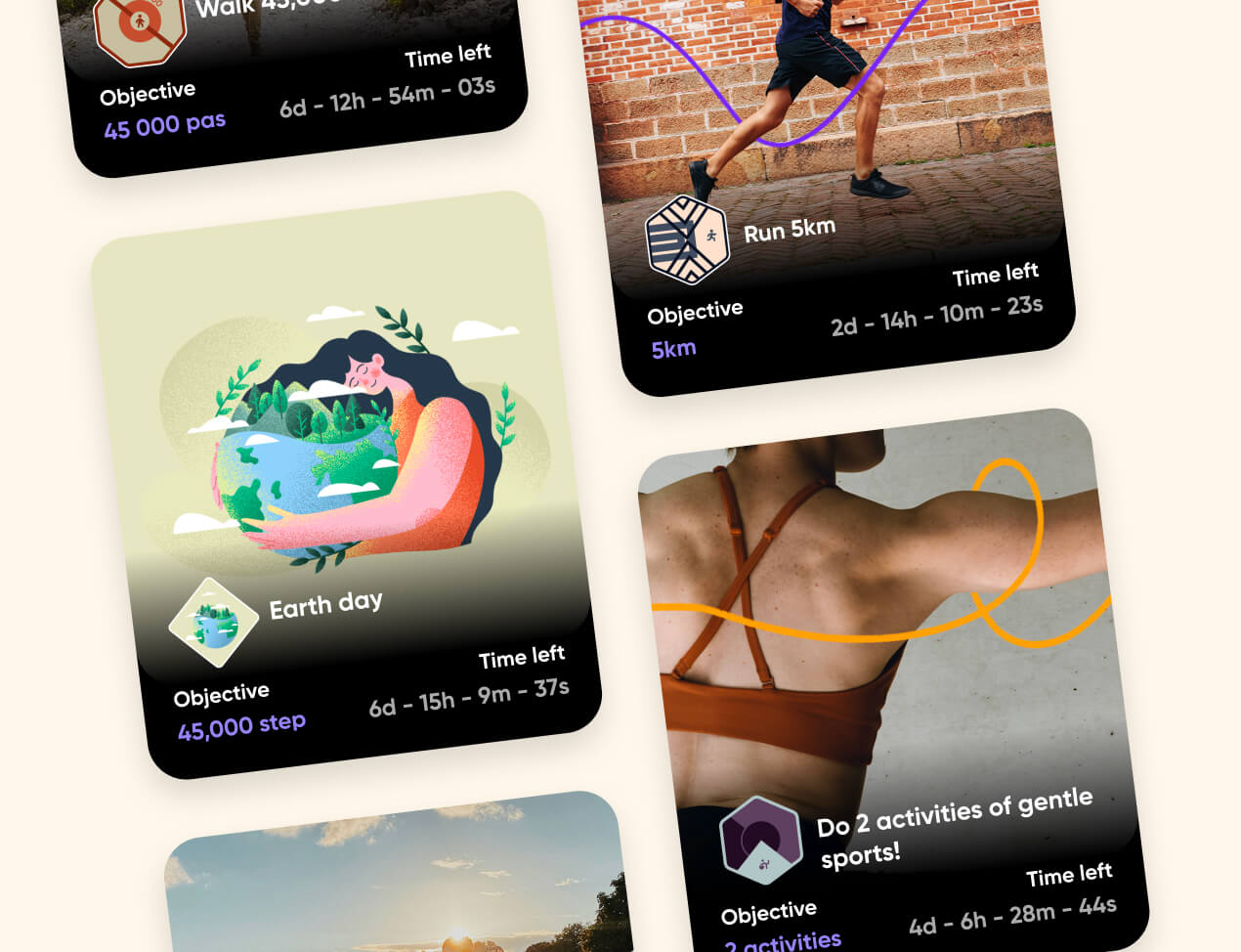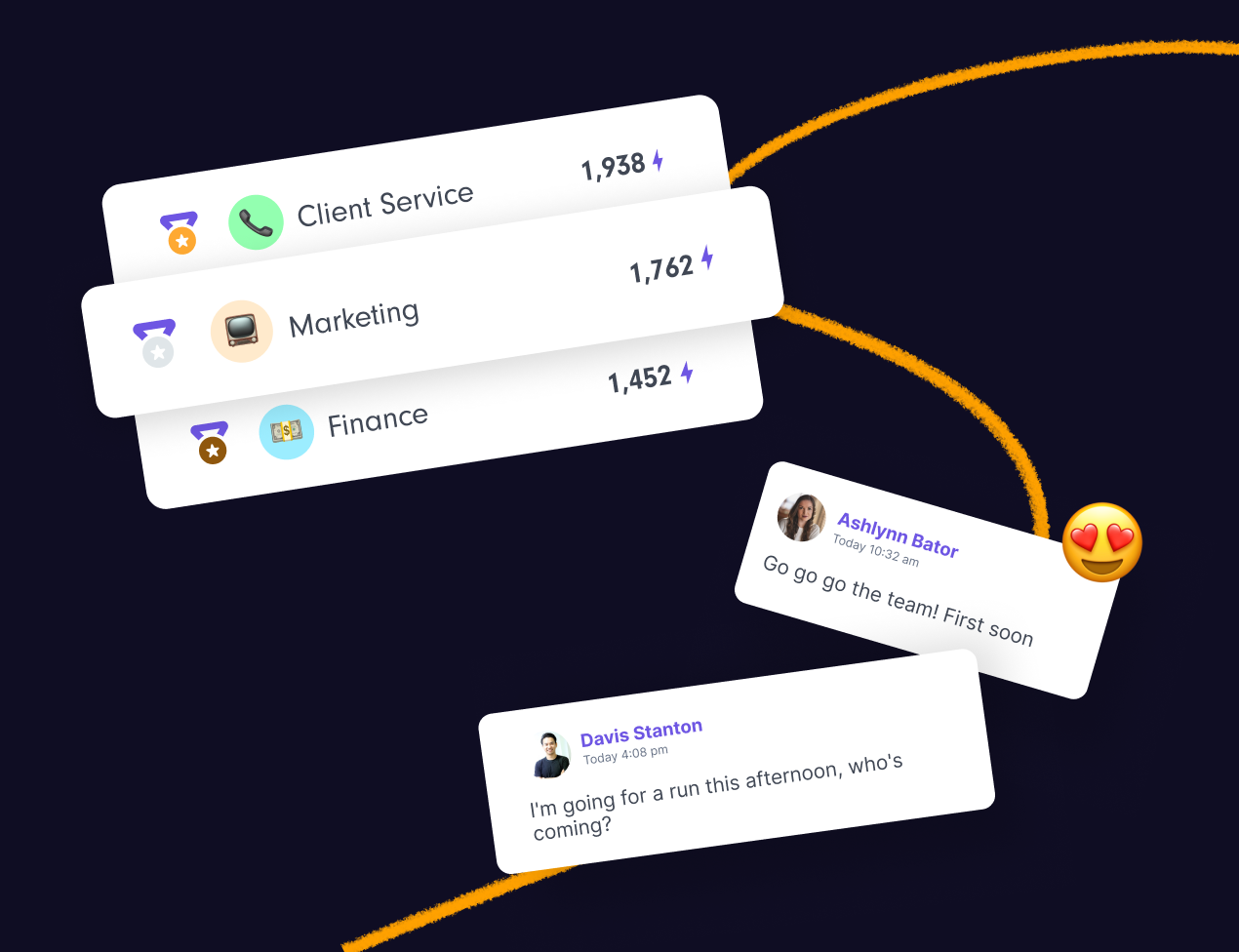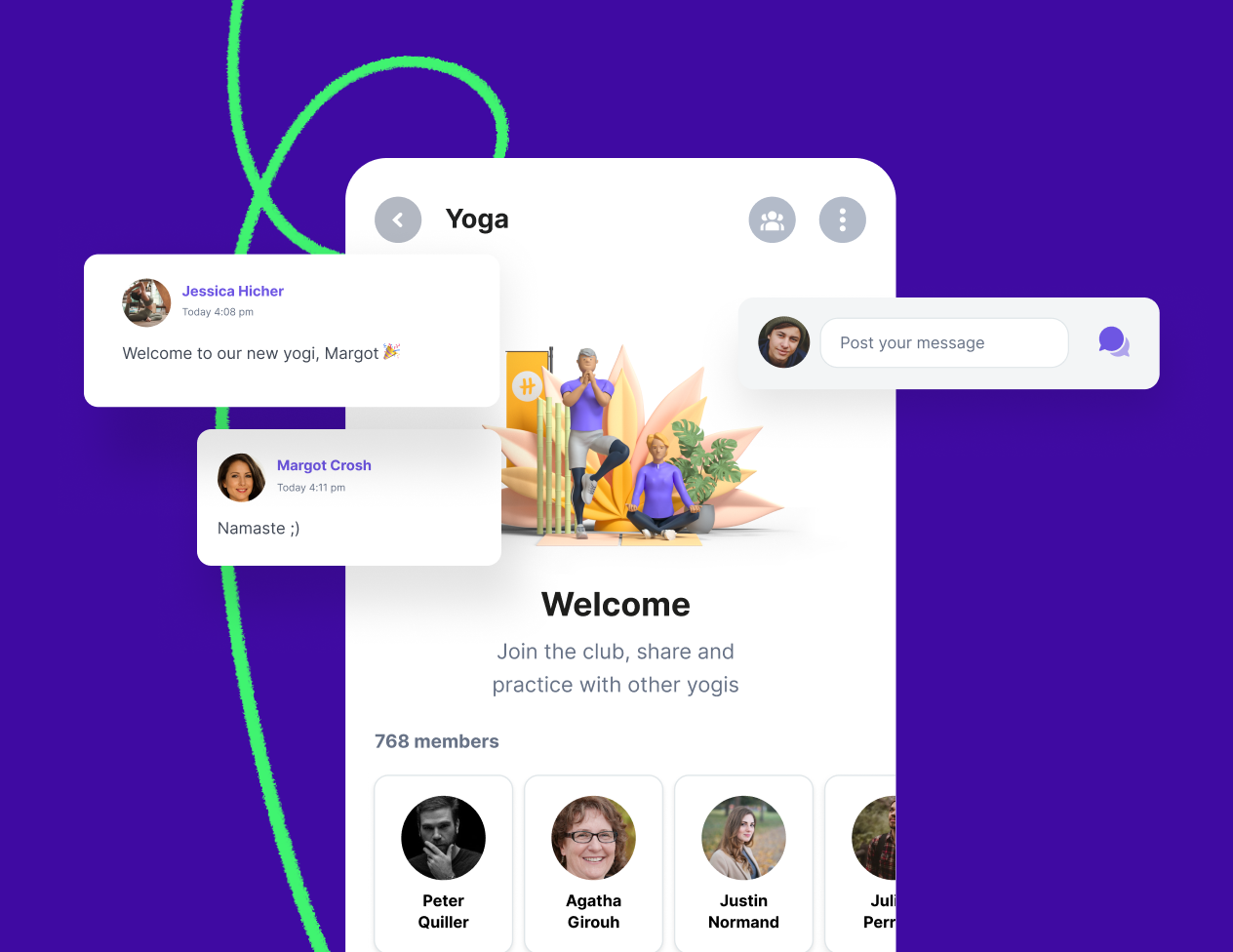 Choose one of our 40 activations or create your own tailored event to rally your teams around a company initiative or a social or environmental cause.
Help your teams adopt healthier lifestyle habits with numerous articles, workshops and sports classes designed by certified specialists.
Encourage everyone to move on a daily basis with a turnkey program of diversified challenges for all levels.
Develop team spirit by encouraging each business unit to motivate themselves collectively to reach the top of the overall company ranking.
Strengthen cohesion between colleagues who share a common interest. Running, football, yoga, gardening, etc. There is something for everyone!
Make
a difference
Your new essential employee benefit: a unique and engaging sports and wellness app.
Personalise
your app
It is all about your experience, your identity, your animations to share your culture and values.
You are not alone
in this
Our engagement specialists help you meet your challenges and measure your results.
One app
that fits all
+60 trackable sports and wellness activities to fit any of your employees' needs, anytime, anywhere.
Your best partner
to enhance team engagement
United Heroes supports HR and communication professionnals and helps them
tackle their challenges.