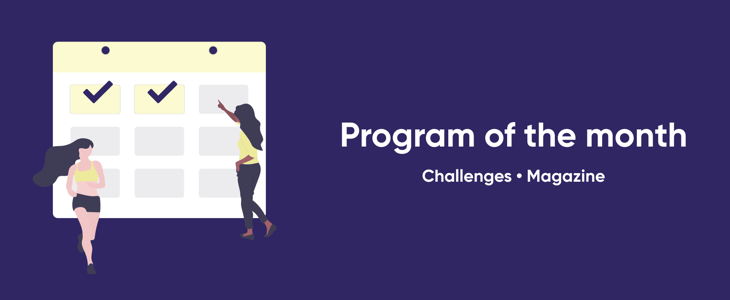 Take a look at the United Heroes program for July 2021.
Summer holidays are coming soon, the ocean air and the summer mildness will soon brighten up your days. To prepare you before your complete relaxation at the beach or your hiking days, our team has prepared a refreshing sport and well-being agenda. On the programme: running, stretching, cycling, water activities as a bonus, everything to keep your motivation at its best this summer ☀️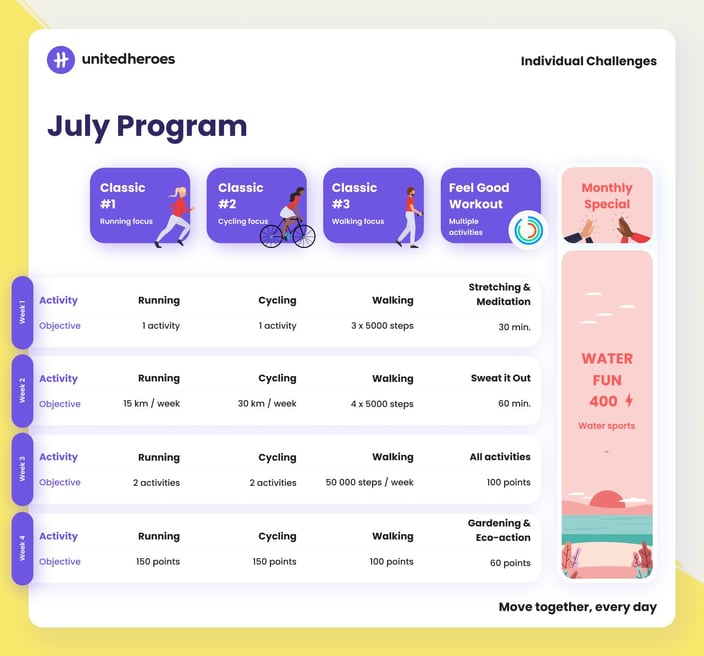 Everyday, employees will discover a new article in the app! Some inspiration to get them to move and take care of themselves 💪
Training guides, sport advice, nutrition... Here's what awaits you!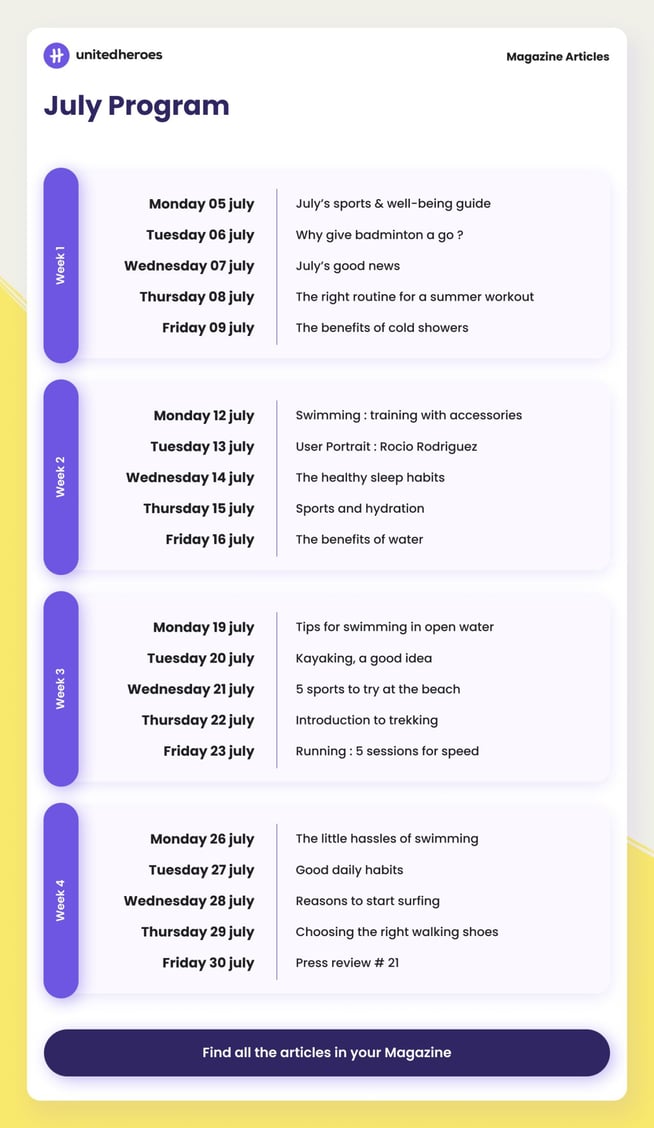 Content manager @Sport Heroes