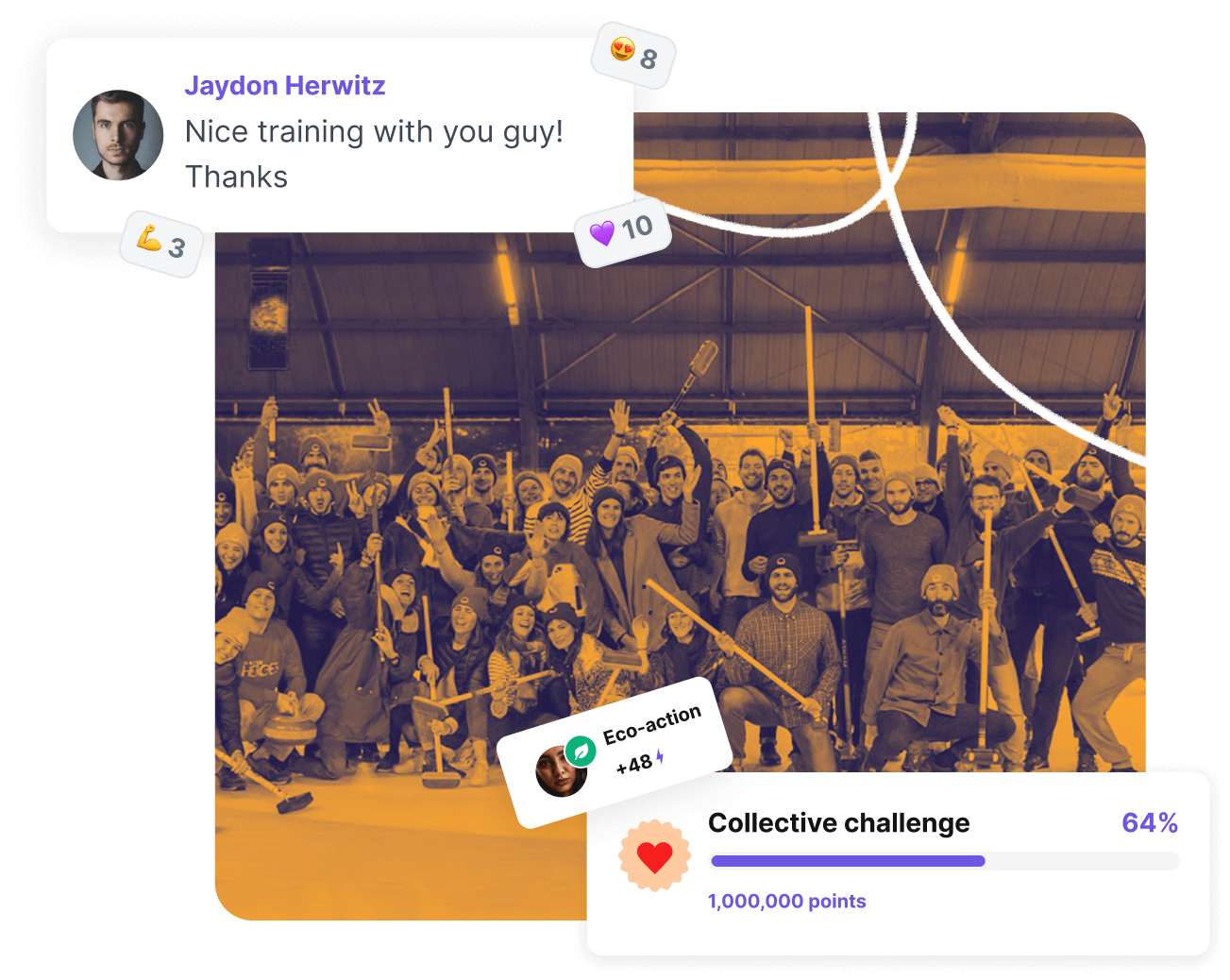 Better feeling of belonging
97% of our clients state their teams feel more in tune with their company's values thanks to United Heroes.
Higher employee satisfaction
97% of our members appreciate their company encourages them to get involved in solidarity causes.
Stronger company culture
73% of our users have a better understanding of their company's commitments and identity.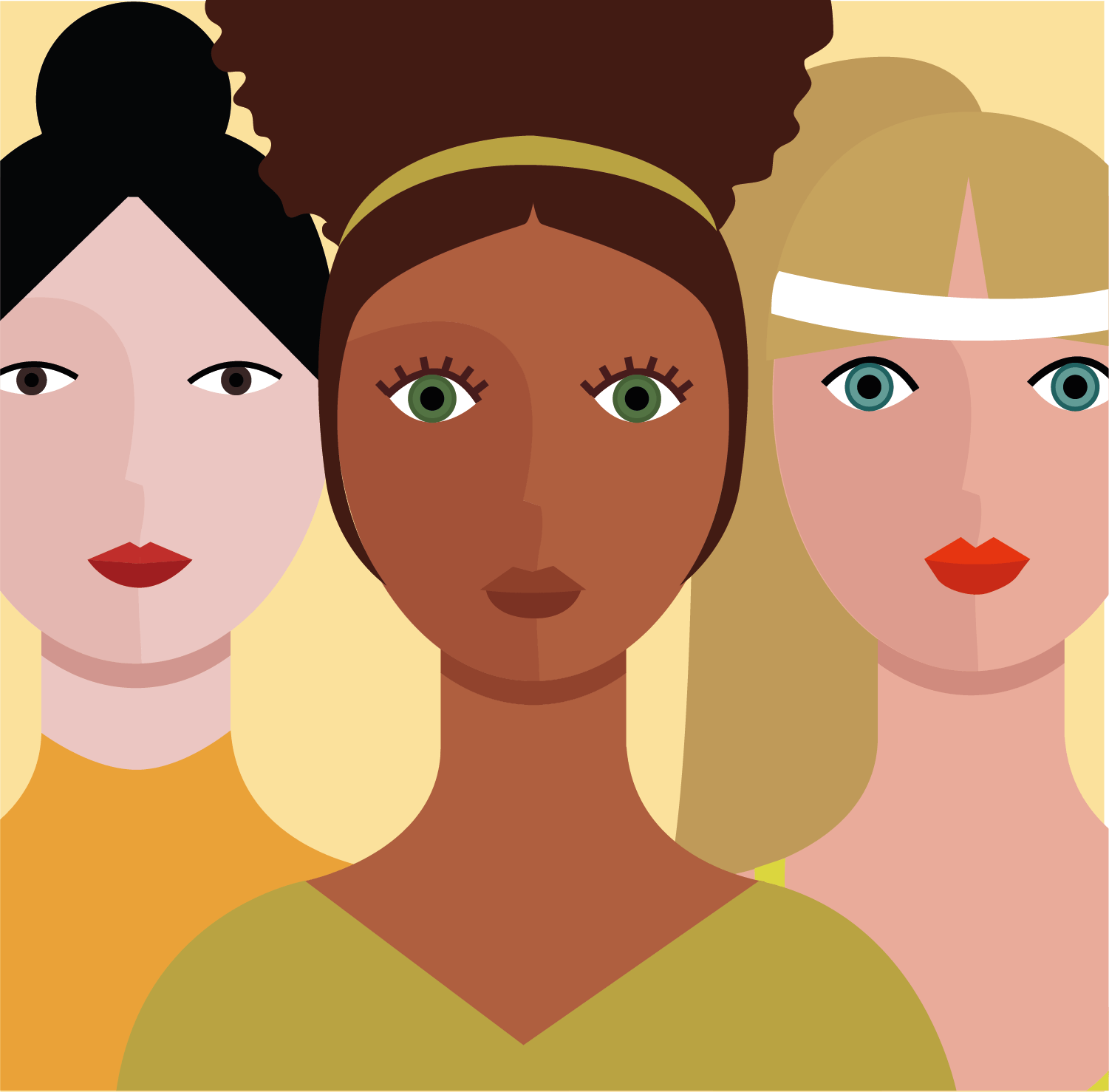 Race for Women
Mobilise your employees towards gender equality by participating in a connected race.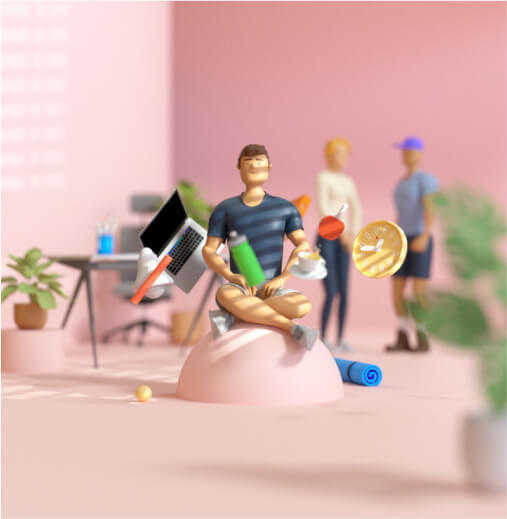 Quality of Life at Work
Emphasise QWL to your teams with this dedicated content created by our experts.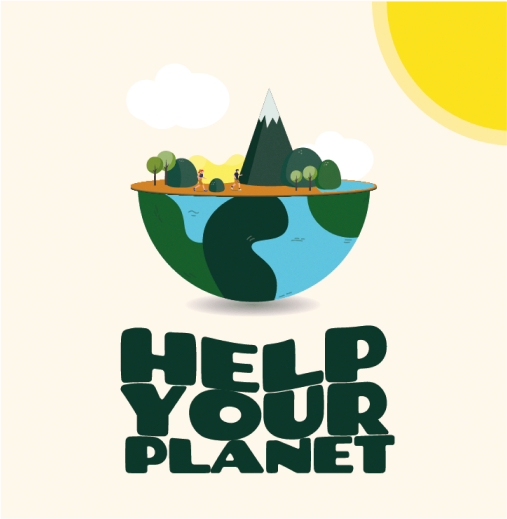 Move for the Planet
Make your company aware of the need to protect our biggest playground : our planet.
New
Company feed
An internal communication channel really consulted by your teams
This is where everything happens, where everything is announced. Encourage your teams to exceed themselves on a collective challenge, welcome new United Heroes members, and thank your teams for their efforts.
Take the pulse and analyze the feedback your teams give you on your communications. Detect trends with their reactions.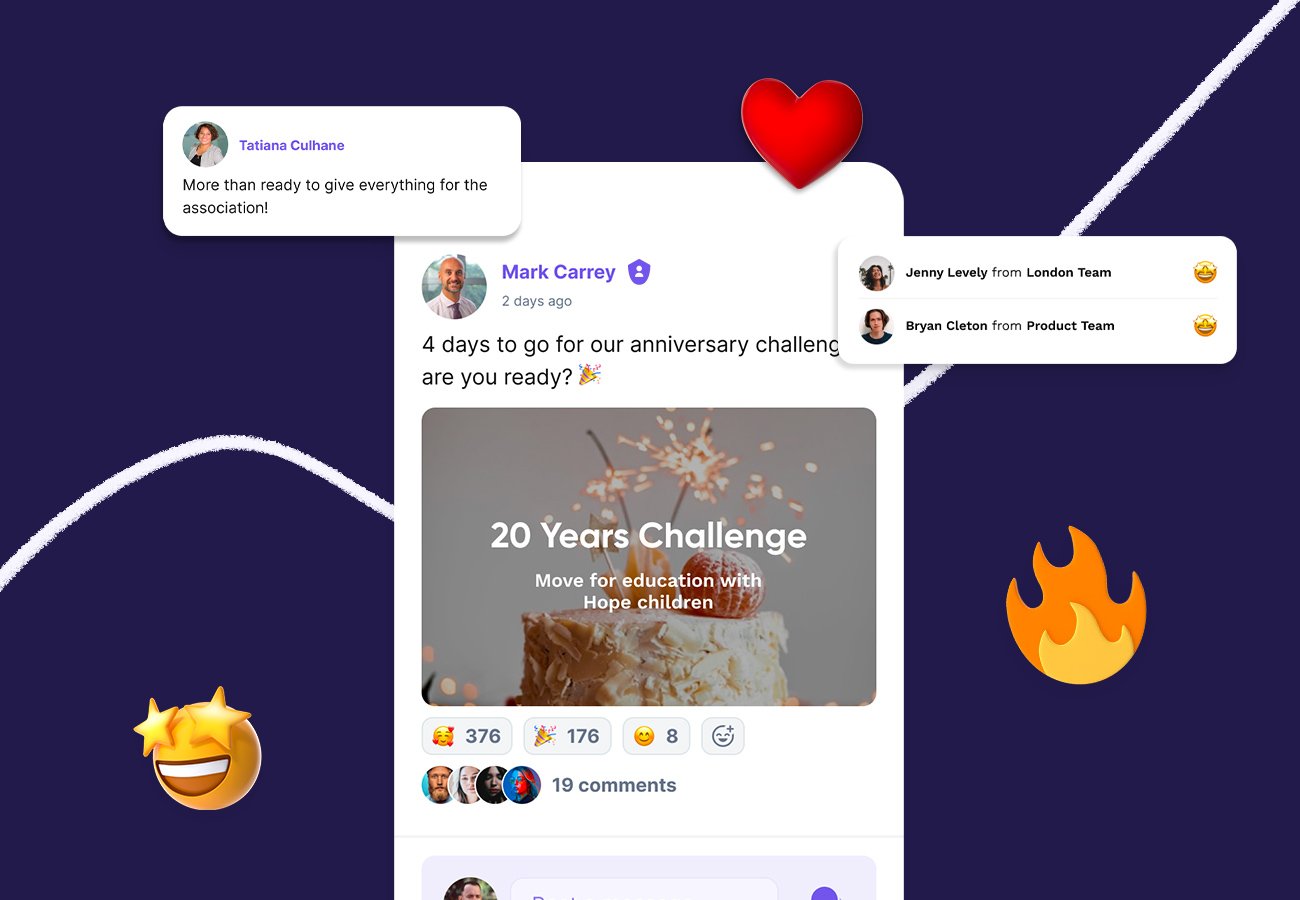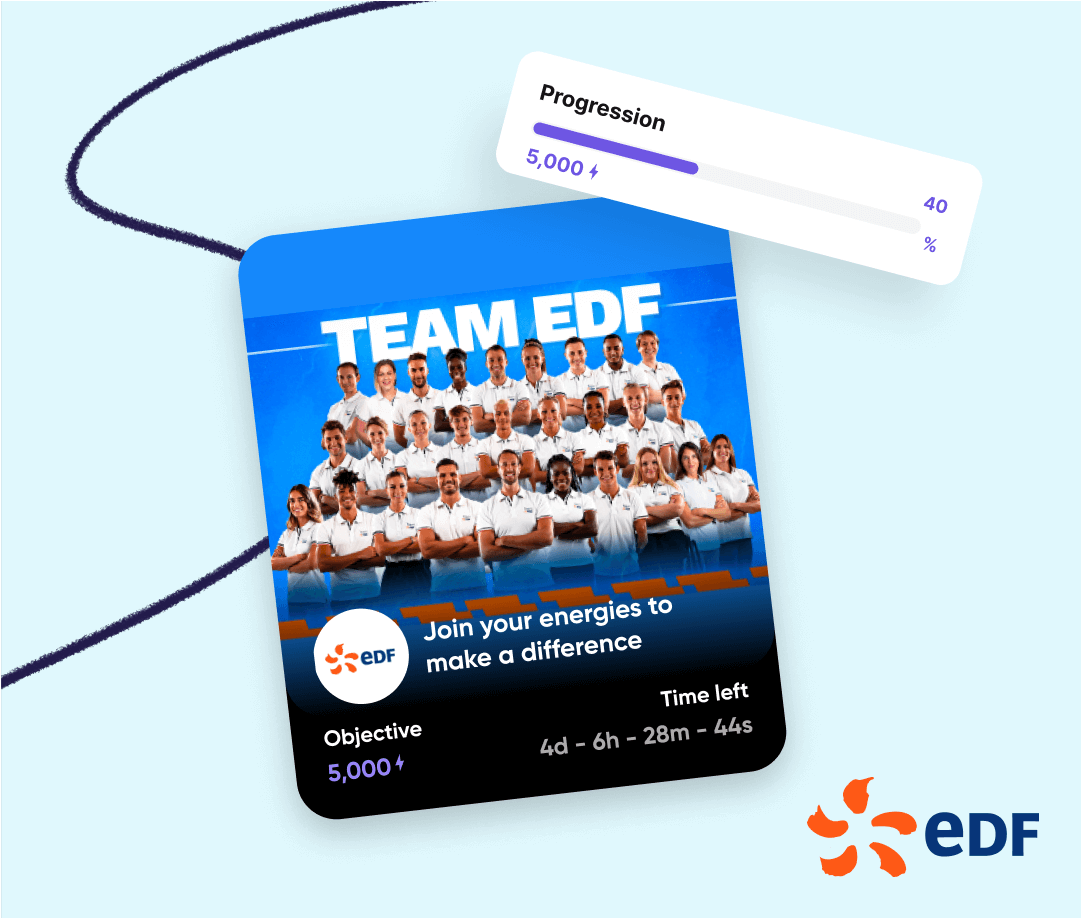 Collective animations tailored to your image
Create 100% personalised animations that closely match your company's events (anniversary, site tour, move) and culture. Communicate your values, your branding and your storytelling to your teams.
App in your colours to convey your brand identity
Tailor the experience within the application with your logo, banner, programme name, catchphrase and team names.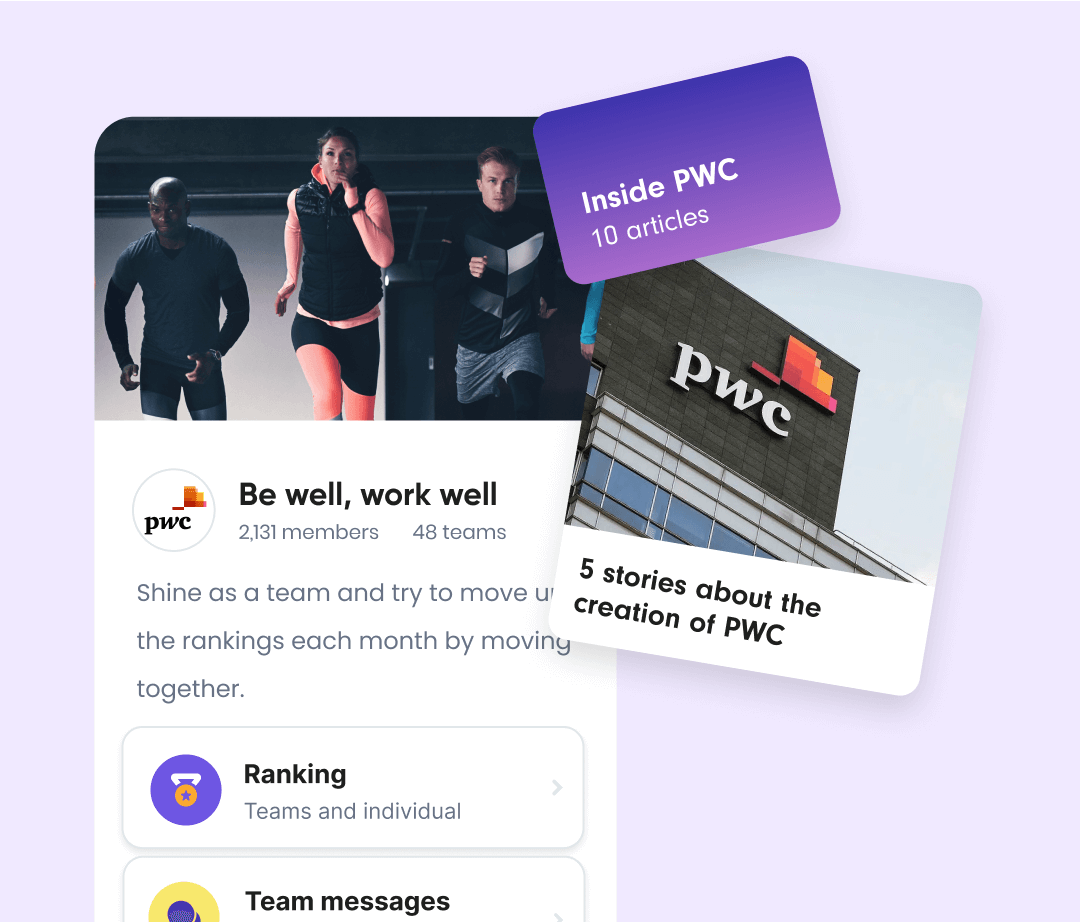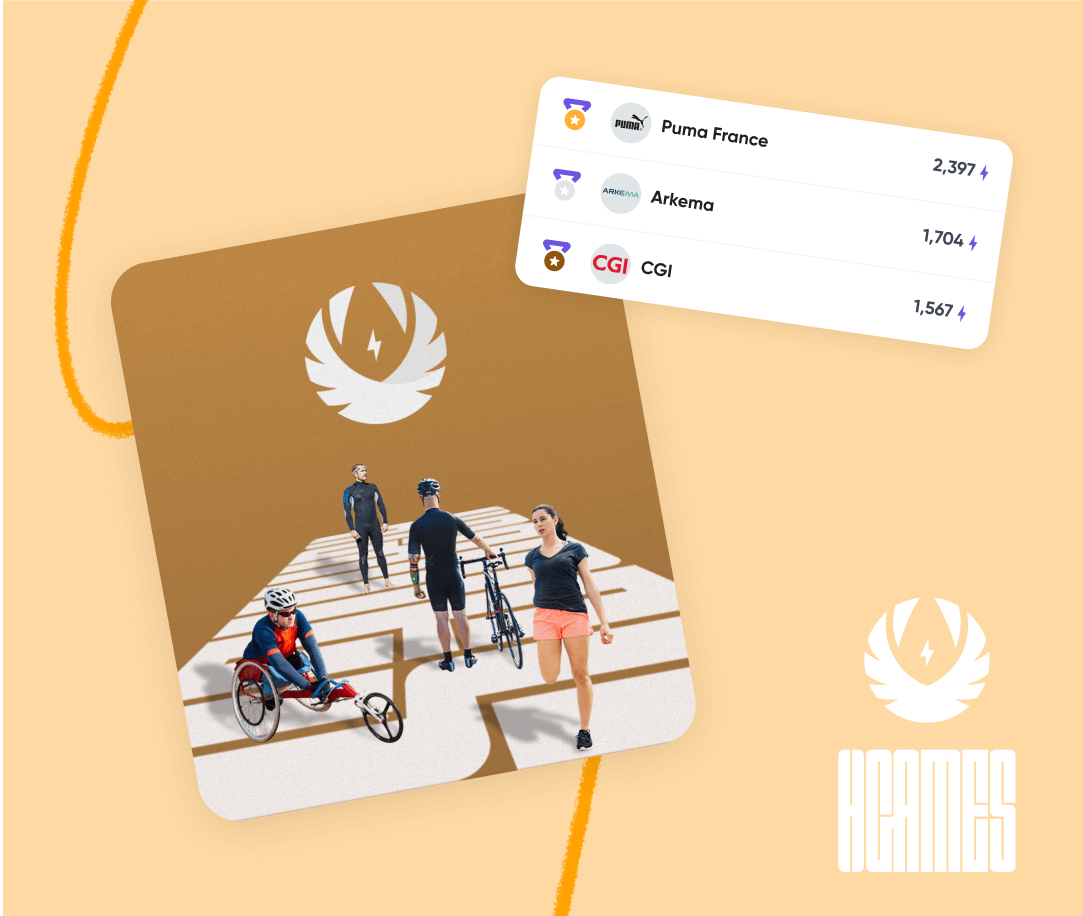 Inter-company competitions to strengthen the sense of belonging
Let your employees experience a unique adventure. Motivate them to defend the colours of your company while supporting a solidarity cause such as disabled sport, environmental protection or the professional integration of young people through sport.