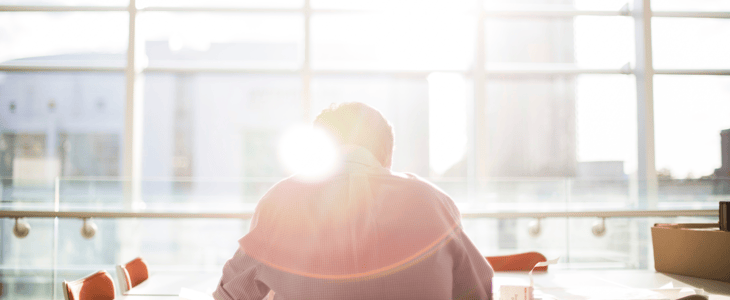 The ins and outs of bore-out, burn-out and brown out. Along with chronic fatigue and the constant increase in absenteeism in the workplace, these new illnesses are caused by a malaise at work, or even a malaise due to work. As a direct result of these new phenomena, well-being is now a decisive factor in the choice of future employer by new employees.
These new occupational diseases, which management all too often struggles to recognise, can nevertheless be easily avoided. Especially since the cumulative damage of these new evils is huge. Some studies have shown that the French economy as a whole, suffers from employee malaise to the tune of 108 billion euros*1 damage to national competitiveness every year.
While the collective imagination often equates the "start-up" level of well-being to the presence of a table football in the middle of the dining hall, in reality, well-being at work cannot be ordered from on high, it must be the subject of an overall strategy.
Just as there is not only one type of employee, so there cannot be one type of well-being. In other words, it is the combination of small steps that will result in a new found conviviality, a renewed social fabric. In short, a newly acquired sense of well-being. In practice, the decision to optimise employees' occupational health is often an opportunity to review the organisation and internal processes in order to understand the origins of discontent and try to provide effective and precise answers.
Dare to talk
As in most cases, the first step in fighting a malaise is to give it a name in order to understand its origin and the levers to be used to change things. To approach the subject in a relaxed and open way, workshops led by an external person often make it possible to get away from internal politics. Nothing feeds well-being better than fulfilment. Inviting your staff to participate in workshops or conferences on a theme is an opportunity to take stock by asking questions and providing answers.
Interior design is not only about making the place look good
The office is above all a space, premises, that becomes an integral part of employees' lives. And like all spaces in which we spend a large part of our time, they too can become tired, impractical and in need of renovation. The same goes for the new talent that you invite to interviews to strengthen your teams! Your premises are the first impression that a candidate makes of your company, and reflect your company's state of mind. Sad, soulless and impractical offices cannot present an image of a dynamic, flexible company that is equipped to meet the challenges of its time. Without rethinking everything from floor to ceiling, perhaps by modifying the configuration of the open space, one employee may be a little further from the toilets, or a little less "blocked" in a corner.
Reviewing the layout of your premises is the perfect opportunity to consult everyone, to give the impression of taking genuine interest in staff well-being, to spring clean everyone's affairs, to free up new spaces in order to enable everyone to get together again.
In short, finding a place for everything so that everyone feels better in the space where we spend the vast majority of our time!
In perspiration we trust
You have reorganised your premises, added a touch of colour and managed to get everyone involved, you have organised training courses and workshops to break down barriers between your employees in the interests of collective well-being... In short, you have done everything right, but still have the feeling that you are missing something.
What if the last step was finally the easiest to implement? First, give employees the opportunity to integrate well-being and physical activity into their daily lives. Then, offer them the opportunity to take part in events (T-shirts for a race, football or a bowls tournament, yoga during the lunch break). Because yes, the benefits of physical activity in the workplace are quantifiable: they help put a face to a name that might have cropped up in various email discussions, can relieve excessive nervousness, take advantage of the opportunity to have a discussion that goes beyond just work...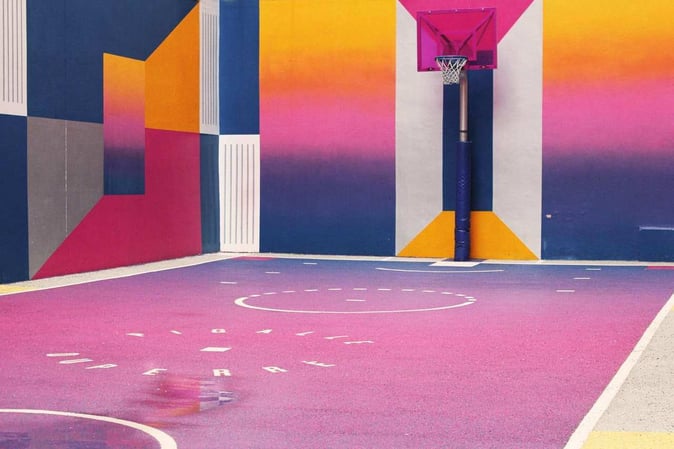 Give your employees the opportunity to have some wellbeing and sports time
For the company, the results are soon visible. In addition to these new groups of employees who will reconsider relationships within the company by abolishing the silo mentality in order to move towards greater horizontalness, it is commonly agreed that it can result in a 14% rise in net profitability. That's worth sweating a little for, isn't it?
What activity to encourage remains to be defined. Although jogging is frequently mentioned, that's because of its quick benefits and the ease with which it can be done: shorts, trainers and off you go! But an ever-wider range of activities is now available: yoga, tennis, group classes in a gym on your premises. In short, there are many opportunities to get into sport, barriers are easily overcome and benefits are quickly realised.
When you have everything to gain, it'd be a shame not to put the effort in.
*1 Source: Sapiens Institute https://www.francetvinfo.fr/economie/emploi/carriere/vie-professionnelle/sante-au-travail/travail-le-cout-de-l-absenteisme_3047037.html