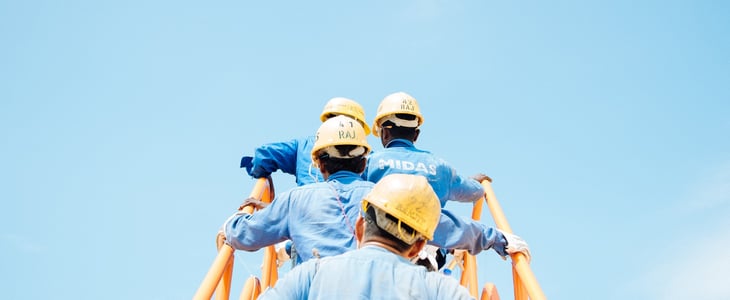 Looking after staff: it was something that would never crop up before but it's never been such a strategic concept! Occupational risk prevention is an obligation for employers and a key part of the job for Healthcare Risk Managers. So if you're one of the people who work day in day out to look out for your colleagues' health and safety, we hope these tips will help you. :)
Prevention at work: who does it involve and what are their duties?
The employer is in charge of ensuring staff's health and safety. It's up to them to take the necessary measures to prevent occupational and environmental risks. This role is assigned to the Healthcare Risk Manager in some sectors such as industry. They improve the workplace risk prevention process, monitor the procedures that they've often helped put in place and analyse any issues to apply regulations.
The 3 levels of psychosocial risk prevention
In terms of health at work, there are three levels of psychosocial risk prevention: primary, secondary and tertiary:
primary prevention applies to the source of working conditions and organisation
secondary prevention involves giving staff the necessary tools to improve their stress management skills at work
tertiary prevention occurs when the situation is already at crisis point and the effects of psychosocial risk on teams need to be managed (psychological support etc.)
5 ways to take care of staff
It's one thing to be aware of the issue of health at work. It's another thing being able to implement solutions to prevent professional risks. As a Healthcare Risk Manager, you can make a significant impact on several key aspects of your colleagues' quality of life at work. Here are some ideas!
1.
Share information
An informed employee is an employee who feels recognized. Make your staff feel valued by sharing your company's health and safety policy in a clear and approachable way. You could get them involved in internal projects to improve working conditions and share any positive results.
2.
Train and build prevention skills
If you put your time and energy into training your colleagues, you produce positive results both for your company (improved risk prevention, fewer accidents and better performance) and staff by improving their sense of belonging, motivation and quality of life at work.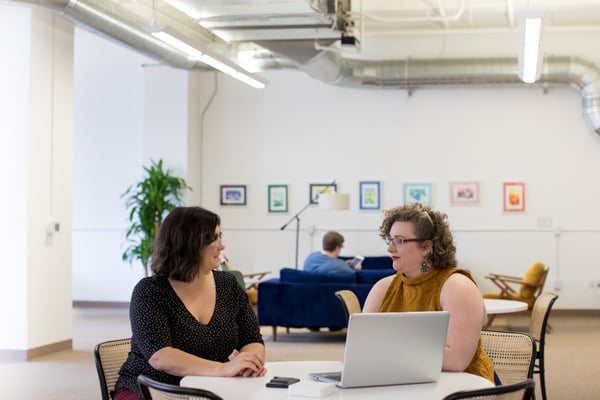 Take the time to train your employees individually and collectively to improve their quality of life at work!
3. Support change
What with the rise of remote work (WFH) and digital transformation, work is going through countless changes that require professional prevention. Establish simple stress-reducing procedures to support your colleagues through the changes, get them involved in decisions where possible and ask for their feedback. That means one-on-one training, daily support with regular meetings to take stock, creative and interactive classes etc. Use practical tools to steer change like the force field analysis which analyses the pros and cons of any decision.
4.
Encourage a wellness culture
We want to prevent psychosocial risks but we really want to improve the quality of life at work! Sport, diet, alternative medicine and personal development are all wellness subjects that more and more employees are interested in (more so than fire prevention and safety). Go all out with classes, webinars, expert advice and more to share your messages about risk prevention at work!
5.
Plan realistic prevention projects
You're key to prevention in the workplace, you work hard to improve the company's overall performance and your colleagues' quality of life. If you plan events around your prevention projects, you give your colleagues the chance to actually experience the challenges of health at work. Wellness day, sporting challenge or expression workshops, the choice is yours!

Content manager @Sport Heroes