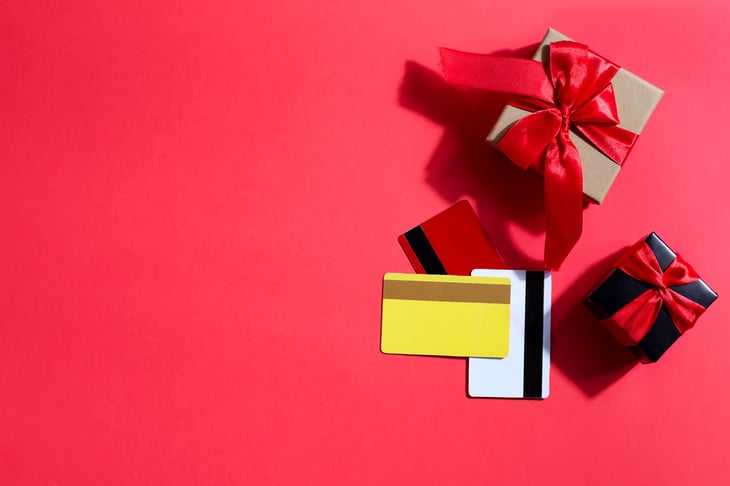 October is here and — surprise — it is almost Christmas. Christmas trees, advent calendars and twinkling decorations have already made their appearance in stores. The holidays are approaching and it is time to think about the gifts you are going to get for your family… and your employees!
Whether your year was one of record-breaking success or one of major change and crisis, the holiday season is the perfect opportunity to reward your employees for their performance and commitment, to (re)connect with them, to organise special gatherings and to motivate the staff for the coming year.
The United Heroes teams got together and wrote down their Christmas list to help you choose the best gift for your employees. From wellness, sports, culture, corporate and many other gifts, you will find inspiration here... It is up to you!
Think about responsibility and sustainability! Give preference to local products made of recyclable materials.
What to give your employees for Christmas?
1. Gift cards
Vouchers or gift certificates are always a good idea! Provide gift cards to be used in well-known brands, in local brands to root your company in your region, or in eco-friendly brands to underline your CSR commitments.
2. A corporate gift
Create a product with your company's logo to bring your teams together and make your company culture come alive through all employees, whether they are working in the office or at home:
an item of clothing (sweatshirt, t-shirt)
a cap or a hat
a water bottle
a laptop sleeve
a tote-bag or backpack
3. A gourmet gift
The gift basket and the traditional box of chocolates always do the trick, but for something more original, we have other suggestions:
tea and coffee tasting baskets
cooking or pastry workshops (with or without colleagues)
a tasting or cooking workshop in the office!
4. A culture gift
Offer a culture voucher to be used in theatres, cinemas, concert halls, museums, tourist sites, or in shops dedicated to culture. Simple. Successful.
5. Office accessories
To improve your employees' daily life, think of accessories and decorations that will brighten up their offices. And it works for employees who work from home too. For example :
a water bottle
a mug
a bottle of infusion water
desk organizers
pens and pencils
headphones or noise-reducing headphones
mobile phone holder
plants to decorate the office
a charging station or portable charger
a bento or lunchbox for lunch breaks
6. A wellness gift
Give your employees the gift of a good time! This way, you show them that you are committed as a company to their physical and mental well-being. Our ideas include
a gift card to be used in specialised institutes
a subscription to a meditation, mental health or personal development app
a physiotherapy and massage session in the office
a spa package
Has it been an exhausting year? You can offer your teams extra days (or hours) off to take care of themselves and their loved ones during the holiday season.
7. A sports gift
Show your employees that you care about helping them to look after themselves by offering them sports equipment or sessions:
a sports outfit
a watch or a connected band
a towel
access to a

sport and wellness application

access to a gym
a sports session with a coach in your company
8. A group gift
Much better than any physical reward, bring your employees together to offer them an experience they can all enjoy as a team. You can choose :
a

connected challenge

in favour of a cause
a group sports class
a sports competition
an escape game (or a serious game)
a meal or a party in your office
a secret santa
United Heroes' group gift choice: offer your employees volunteer time by proposing that they dedicate a day or half-day, all together, to an association of their choice.
When to distribute Christmas gifts?
Most of your employees take advantage of the holiday season to visit their loved ones and rest. So don't organise a big company party on 24 December. Prefer the first week of December to ensure that all the staff will be present. But above all: let everyone know well in advance and make your event attractive by proposing a party, a meal or a Secret Santa to discover together.

Giving Christmas presents to your employees is an expensive operation, but recognising them should be one of your priorities. In the age of the Big Quit ear companies must be committed to improve the well-being of their employees by highlighting their dedication, their efforts and their contribution to collective performance.

Content manager @Sport Heroes