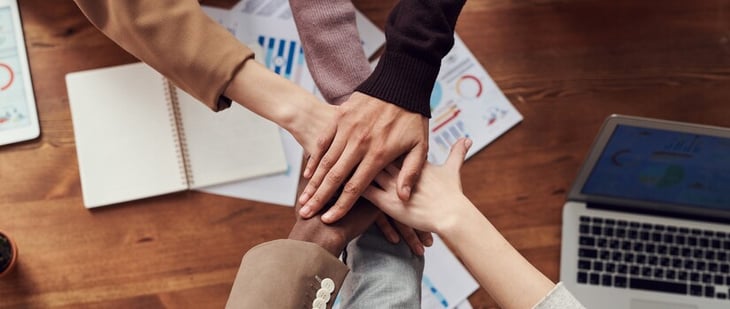 As a senior business decision-maker, building a community should be one of your top priorities.
If your employees don't feel engaged, motivated, and a genuine part of the team, you will lose your best talent. Staff turnover rates will spiral out of control and your organizational growth will grind to a sudden halt.
Creating a true sense of belonging will help you move forward as a community. Not only will your business become a well-oiled commercial unit, but everyone working within it will begin to thrive.
Here we look at the value of creating a sense of belonging in the workplace and look at a few top tips that will get you moving in the right direction.
Why is creating a sense of workplace belonging important?
First of all, if your employees feel like they're out on a limb, internal communication will suffer.
Without building a strong community and taking measures to make sure everyone feels a valued part of it, employee motivation as well as engagement will also dwindle.
Record numbers of people are leaving their jobs in a movement that's called 'The Big Quit'. Feeling undervalued and disengaged are two of the situation's biggest drivers.
Feeling disengaged and motivated is bad for well-being and will result in high staff turnover rates. People will not remain loyal to the business if they feel isolated, down-trodden and drained—it's an unhealthy business model. On the flipside, creating a universal sense of belonging comes with a wealth of benefits.
Making efforts to improve a sense of belonging in the workplace can lead to a 56% boost in job performance. Building a culture of community also has the power to cut staff turnover rates by up to 50%.
Yes, creating a more inclusive and communal workplace will give your talent the confidence to communicate more effectively and push their creative boundaries. Working at a company where everyone feels seen and heard will see productivity levels soar while boosting overall staff wellness (which is the most important thing of all).
In a time where remote working is now standard practice across industries, it's never been more important to make sure that everyone feels (and knows) they're an essential part of the team. Doing so will ensure your business thrives not just now, but long into the future.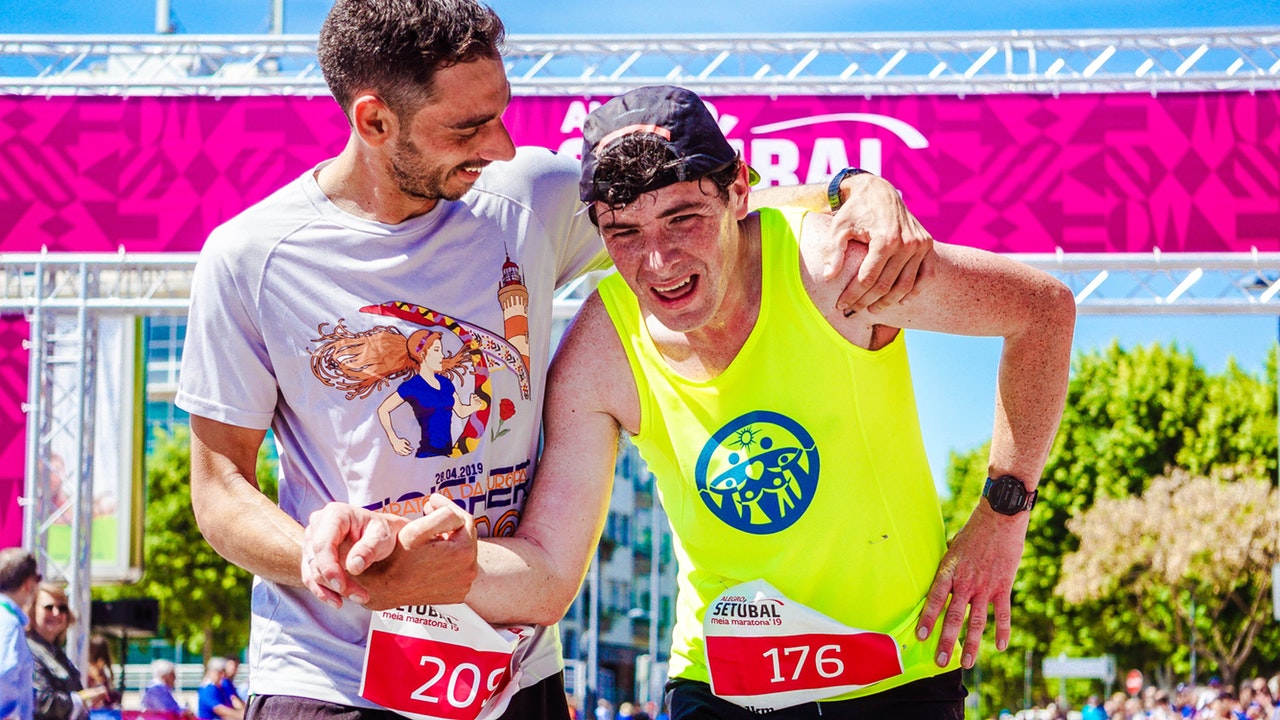 You can create unforgettable memories through sport in the workplace.
How to create a sense of belonging in the workplace: essential tips
Now that you know why creating a sense of belonging in the workplace is so important, let's look at how to make it happen—starting with company culture.
Focus on your company culture
To build solid internal foundations, you should take the time to revamp your company culture. Your company culture is essential to workplace wellness as it's your business's shared ethos and values.
If everyone is singing from the same organizational song sheet, they will feel a strong sense of belonging. Without a doubt, the best way to create an inclusive and engaging company culture is by getting everyone involved.
To find out what kind of values and internal practices your employees believe in, you can:
Hold small departmental group discussions
Hole votes on certain ideas and issues
Offer outlets for anonymous feedback and suggestions
Host workshops people from various departments can gather, brainstorm, and share ideas
At the end of the process, you should have a blueprint that outlines a set of pledges (how you vow to treat your employees), company values (how your employees treat each other), and well-formed ideas on how to put theory into action (a better office layout, remote worker social events, casual company updates with food and drinks, etc.).
At the heart of these ideas should be the will to strengthen internal bonds and make sure everyone feels included.
Balance work and play
Another way of creating a genuine sense of belonging in the workplace is by striking a healthy balance of work and play.
One way striking a better balance is allowing your employees to carve out time to take part in a regular social activity during the working week. Coupled with the freedom to work remotely when necessary and offering flexible hours, you will give your staff more freedom to get to know one another while feeling valued.
Bonus tip: Adding gamification to the mix will boost team bonding and engage your staff in a way that's fun, exciting, and inspirational. For more on the subject, read all about why gamification is a great solution to engage staff.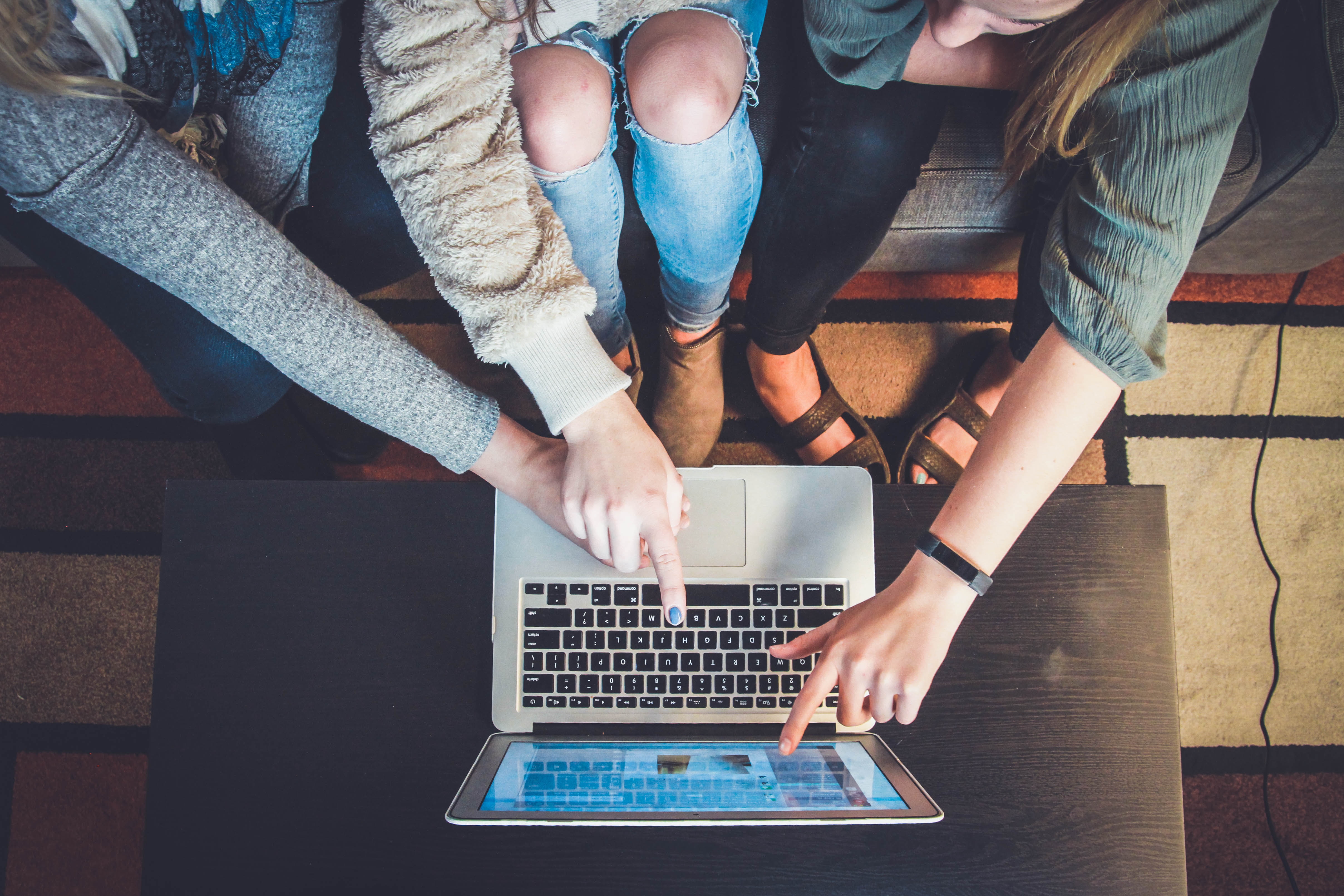 Talk about your employees' sporting achievements!
Make interactions more natural
After work drinks are often seen as a popular way to create a bond between employees, but these situations can sometimes be awkward because they are a bit forced.
So, even if getting out of the office environment and doing something, well, less obviously corporate is always a good idea, you will probably find it easier to get your staff involved in team-based activities (think ball games, go karting, escape rooms, orienteering, virtual reality experiences…the list goes on) than in the traditional after work drinks.
The beauty of these kinds of activities is that the challenge makes every interaction immediate and rewarding. As a result, everyone can get out of their comfort zone and enjoy a sense of collective achievement in a way that seems organic rather than canned.
Value lifelong learning
As digital technology evolves rapidly, creating a company-wide culture of lifelong learning is a powerful way to boost engagement while earning staff loyalty.
Talent is the multiplier. The more energy and attention you invest in it, the greater the yield.
Marcus Buckingham
Renowned author and business consultant
By giving your employees the tools to upskill themselves in various areas of expertise at their own pace and on their own terms, you'll keep motivation levels consistently high while making sure everyone can perform to the best of their ability. When your staff are performing well and know you're investing in them, they will feel a part of the workplace community.
By offering a platform and opportunities for gaining new skills, everyone in the organization will feel valued. They will be moving forward with you—and each other—as one happy, healthy collective.
73% of institutions state that offering their staff access to flexible learning is vital to their future growth and success.
Invest in fun
By hosting exciting workplace activities, you will demonstrate that the well-being of your employees is your top priority, as well as offering fun and meaningful experiences.
Fun-filled experiences create moments of fun and leave lasting memories for months or even years. While goodies and material objects may lose their appeal over time (and probably end up in a dusty drawer), people can relive the memory of an intensely fun event at any time.
Invest in fun and your colleagues can chat about their long lists of shared experiences, reinforcing a sense of shared empathy and belonging in the process.
Break down barriers
Organizational silos and poor communication lead to feelings of isolation and stunt progress. So, to create a true sense of belonging, you have to focus on breaking down barriers.
But how? In addition to hosting regular group workshops and casual company updates, you could also set up a sporting project.
Noticing the barriers
Over time, groups will emerge within your company: people who work together and have chemistry. These people spend a lot of time together and become inseparable. So much so that they shut themselves away, or sometimes even exclude others (without necessarily meaning to do so).
Sharing a sports project with all your staff allows you to (re)discover your colleagues' personalities, break down barriers and wipe the slate clean, at least for as long as the challenge lasts. This is healthy for those who live in a bubble as well as those who can sometimes feel left out.
Breaking them down
A sports team creates a collective interest among your employees and allows them to sharpen their sense of competition. When it comes to sport, all bets are off and differences in status and hierarchy no longer matter, which almost everyone enjoys.
Sometimes, it is simply the fact that your teams are spread across the country, continent or globe that hinders the emergence of a strong corporate culture and sense of belonging. If you are a multi-site company, organizing sports events that involve all your entities will speed up team integration and partly erase the language barrier that can block communication.
Creating universal experiences
Sport also carries essential values such as sharing and respect. These are important drivers for a universal sense of belonging (one that remains). So, ensure that everyone can participate in your sports programs or activities regardless of their physical condition, endurance or level of health.
You could, for instance, set up a survey to find out which sports your employees prefer and identify what might stop them from participating.
Remember: You should never forget to include people with disabilities, both hidden and visible, in your activities and your feedback surveys.
Since 'communicating' is just as important as 'doing', promoting your employees' efforts by highlighting their sporting prowess through your communication channels is important. This is an excellent way of recognizing your employees' efforts.
Encouraging employees to get involved in a sports project is not just about being good for your health and fun. It's also something that forces you to reach out to others, share and communicate in different ways. Understanding others and other teams around them helps employees forge a greater sense of belonging.
Value the power of well-being
The power of wellness and well-being is universal. Valuing as well as promoting wellbeing in the workplace will reduce staff stress levels while giving them greater clarity during office hours.
If your employees feel balanced and centered, they will feel more willing to collaborate and communicate, feeling a strong sense of belonging in the process.
If you place wellness and well-being at the heart of everything you do, your entire organization will thrive. Here are some tips to help you promote well-being in the workplace:
Create mindfulness and meditation areas within the office
Offer your employees access to confidential counseling and mental health care
Provide nutritional snacks and ingredients in communal kitchen or dining areas
Give your staff a morning or afternoon every week to do something that benefits their health and well-being
Use

digital platforms and apps

so your staff can enjoy activities and experiences whether they're in the office or working remotely
Discover how the Sitel Group boosted its well-being levels across the organization by working with us to launch a comprehensive wellness program.
Signing off…
We live in an age where it's becoming more challenging to switch off and tune into the world around us. Employee burnout is on the rise and in many cases, staff motivation levels are dwindling rapidly.
To keep your workplace happy and healthy, creating a sense of belonging is the only way forward. Follow our essential tips and you will create a stronger, more collaborative workforce than you ever thought possible.
Being a great place to work is the difference between being a good company and a great company.
Brian Kristofek
President if Upshot
For more business-boosting insights, check out these 5 ways to prevent work-related stress.