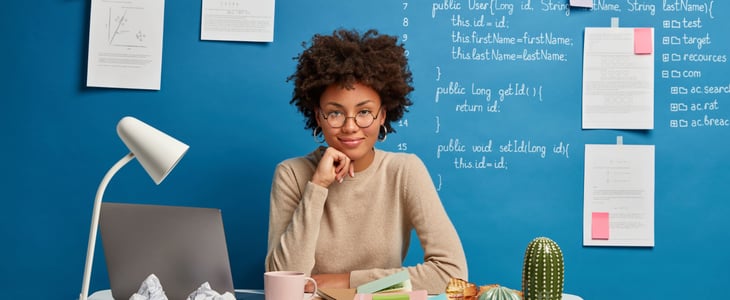 Knowing how to assess a candidate's skills is essential in recruitment. People have often talked about know-how and social skills, or behavioural skills and technical skills. But for a few years now, Human Resources departments have been using the well-known terms hard skills and soft skills. But have you already heard of mad skills? Here we give an overview of the three concepts you need to know to optimise your recruiting process and find the best talents!
Hard skills or know-how
Technical skills are a vital element in choosing a candidate. These skills involve everything learned at school, in training or on the ground. They might also be the ability to speak a foreign language, to use a tool or a computer language. They help recruiters to check at a glance whether the candidate's profile and the job vacancy are compatible.
Hard skills are easy to identify and to assess during the recruitment process and are often highlighted on CVs. The advantage of hard skills is that they are easy to develop all through a career with on-the-job training. Among the most sought-after hard skills by recruiters in 2021 are:
Blockchain;
Video Design;
Cloud Computing;
Web Analytics;
IA (Artificial Intelligence);
UX Design;
Business Development;
Affiliate Marketing;
Online Sales.
Soft skills, interpersonal skills
The drawback of hard skills is that they give recruiters no information about the candidate's personality! This is a primordial factor in evaluating a candidate's capacity to work in a team, to adapt, show flexibility or a critical approach, etc. Soft skills mean people skills: they are less tangible than their counterparts, the hard skills, but they are crucial in a company.
They are based on relational and emotional intelligence which is developed throughout our lives. These skills are harder to learn and are more innate. Generally, soft skills are divided into two categories: intrapersonal soft skills and interpersonal soft skills. To assess them during recruitment, you can conduct a fit interview or make a few phone calls to the candidate's former managers. In 2022, the 4 most sought-after soft skills are:
Adaptability;
Mixed communication skills in virtual settings;
Independence;
Cooperation.
Mad skills, out of the ordinary talents
They are brand-new on the list! Mad skills refer to offbeat skills or leisure skills. Added to hard skills and soft skills, they give a better idea of the candidate's personality. Recruiters look to see what makes a candidate stand out from the rest. By focusing on mad skills, recruiters are guaranteed to find candidates who are somewhat out of the ordinary and know how to innovate.
A love of the arts, charity work, personal projects, experience in start-ups: all these projects show a real force of character. Among the most appreciated mad skills for recruiters are those involving the candidate's resilience, benevolence and agility (years spent abroad, a YouTube channel or an Instagram account about their hobby, etc.).
Hard skills, soft skills and mad skills: the winning trio
Why choose between the 3? The way in which these types of skills complement each other enables a recruiter to better understand the candidate's personality. Hard skills are reassuring, soft skills set the human aspect at the heart of recruitment and mad skills add a touch of originality and dynamism to the whole thing.
For a candidate, it is advisable to show a good balance between the three to transform his or her CV into a real example of storytelling. Rather than limiting themselves to listing their capacities, candidates should feel free to evoke their personal experiences or life stories. Both positive and negative challenges can become weighty arguments in a job interview. Originality can help you to stand out!
Do you know the latest HR innovations? Participate in the best HR events to find inspiration and improve your processes.
The trend towards personality-based recruiting
The CV is no longer enough
Recruiters are less and less interested in the CV alone. A CV gives pride of place to hard skills, which only concern some of the candidate's skills and potential. This range of skills gives the recruiter a feeling of security, but it cuts both ways since it fails to reflect the applicant's personality or his or her human qualities.
While technical knowledge can be acquired with experience or training, human and "offbeat" skills are more difficult (and even sometimes impossible) to obtain.
The technique can be learned more easily than people skills
The professional personality cannot be endlessly transformed: it is important to think ahead. If a job calls for the co-worker to have regular training, then focusing on the candidate's capacity to adapt or to learn is a good idea.
If the job will require teamwork, it is important to make sure that the candidate is at ease in social situations and enjoys working with others. Once they are on the job, most talents can acquire new skills quickly. In contrast, hiring someone with a bad character or an attitude to work that is ill-adapted to the company is something hard to reverse.

Content manager @Sport Heroes