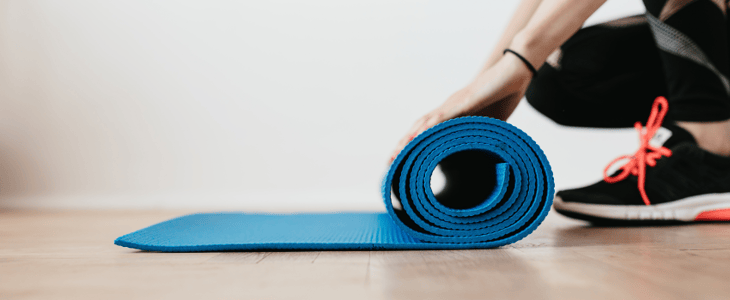 Let's be clear, wellness and happiness among staff is the holy grail for businesses. Keeping staff healthy, improving brand image and reducing staff turnover are just a few reasons to focus on quality of life at work. In many ways, sport in companies is a strategic area to explore for the works council, the employee representation committee. We'll tell you why!
1) Employees have real expectations in terms of sport at work
Two thirds of the French employees and directors surveyed said they do one or more sports in their private lives but only 10% in their professional lives. However, 94% of employees who do sport at work are happy. It's a way for them to keep fit and healthy, let off steam, unwind, have fun with colleagues etc.
100% of directors who provide sport at work recommend it. Basically, there are lots of benefits to sport and real rewards for employees and businesses that don't already provide exercise or sports.
A Medef – CNOSF survey about the economic impact of sport on business confirmed these findings. Staff with access to regular exercise and sports at work could add 3 years onto their life expectancy and improve productivity by 6-9%.
2) The works council can improve quality of life at work through sport
Who is better placed than the works council to satisfy staff demand in terms of making sport a part of their work life? The works council's main goal is to improve wellbeing among staff and that means finding ways to make them happy. Given growing demand for easier access to sport at work, the works council has every reason to provide an all-round sport and wellness service!
It could be managed by a specialist company to better meet the different needs of each employee without having to go through lots of partners.
3) Sport at work provides a competitive advantage (among others)
There are lots of advantages to providing sport at work. First and foremost, the idea is to give employees the chance to have fun, feel good and flourish at work. Any physical and sporting activity deserves to be celebrated in business in an all-round inclusive vein. Sport builds team spirit and provides a competitive advantage to make employees want to stay in the company. It's a good way to keep staff healthy and give them the chance to keep fit and relieve stress.
94% of employees who take part in a company sports activity are happy with it
According to a survey, over 8 out of 10 French directors believe that exercise improves their colleagues' health and wellbeing (89%), makes it easier to settle into the company (87%), builds team spirit (85%), helps manage stress better (80%) and creates a sense of belonging at work (80%). In business terms, the Medef – CNOSF survey found that implementing a sport policy saw net profits grow by 1-14% for companies. It's a great internal and external communication tool for the company as it encourages interaction through things like sponsorships.
4) There are innovative solutions
Sport at work doesn't necessarily mean keeping fit in the workplace. There are several innovative solutions available to works councils to design an all-round service to encourage staff to get sporty.
A complete, diverse and tailor-made service could support the works council in the every day management of this employee advantage. That way all the staff's expectations can be taken into consideration with the design of an efficient model that suits remote working and on-the-go working conditions. No matter where employees actually work, complimentary options can be provided with workouts in and outside company premises for example.
Whatever happens, sport boosts team spirit in or outside the workplace!

Content manager @Sport Heroes