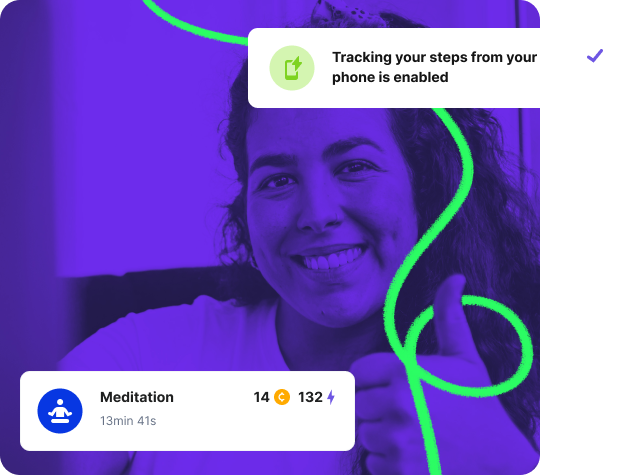 Stress reduction
69% of our users feel less stressed at work.
Increased motivation
89% of United Heroes members feel more motivated to move.
Less absenteeism
Our app contributes to decrease sick leaves for 73% of our clients.
Lower turnover
United Heroes helps 53% of our clients retain their employees.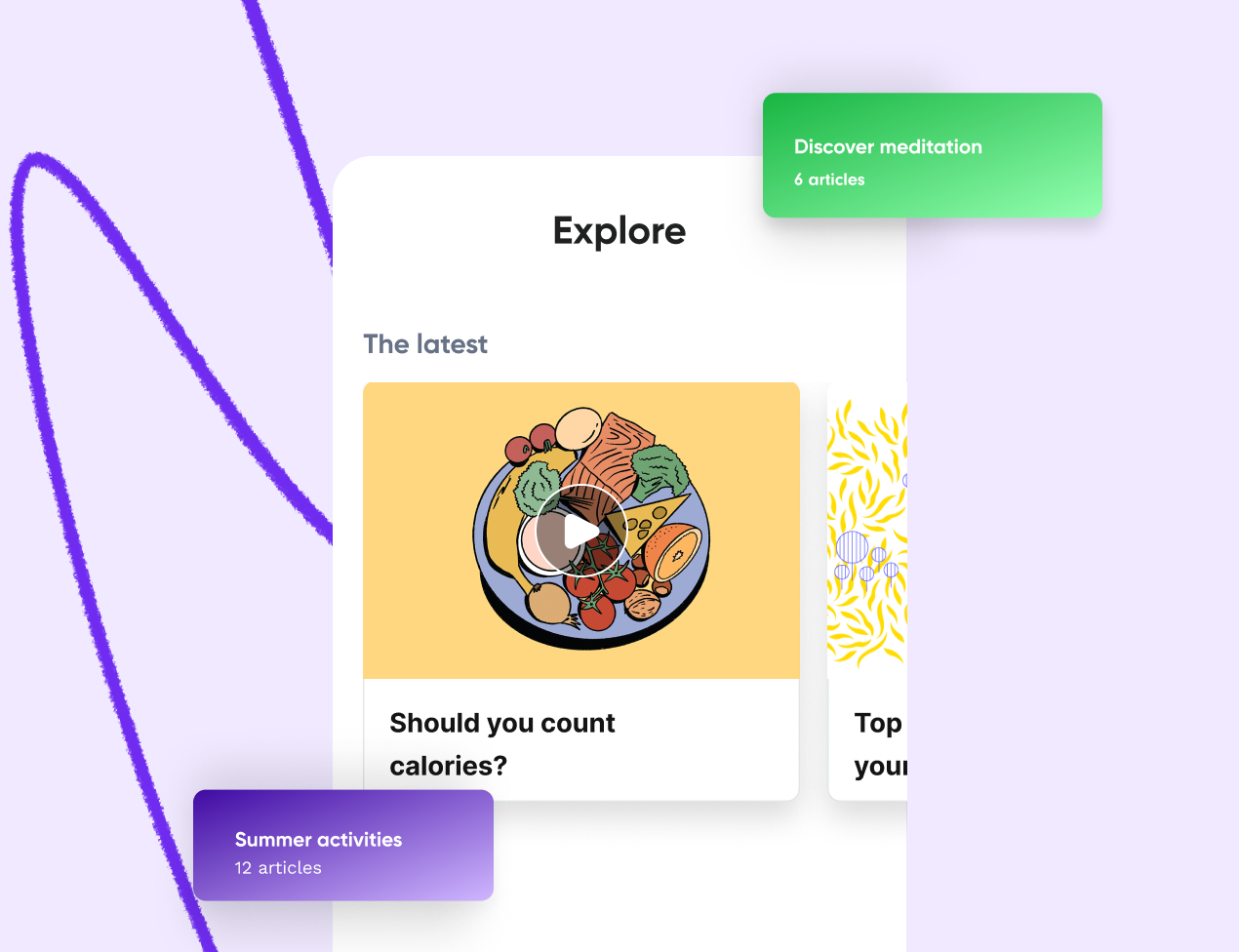 Experts' advice to change habits
Help your teams take action on their physical and mental health. United Heroes provides access to numerous articles and workshops on different themes: nutrition, sleep, stress management, physical activity.
Daily challenges to motivate to move
Animate your colleagues' daily lives with a ready to use entertainment programme designed by our engagement specialists. Every day, challenges linked to an activity or a news item are launched on the app.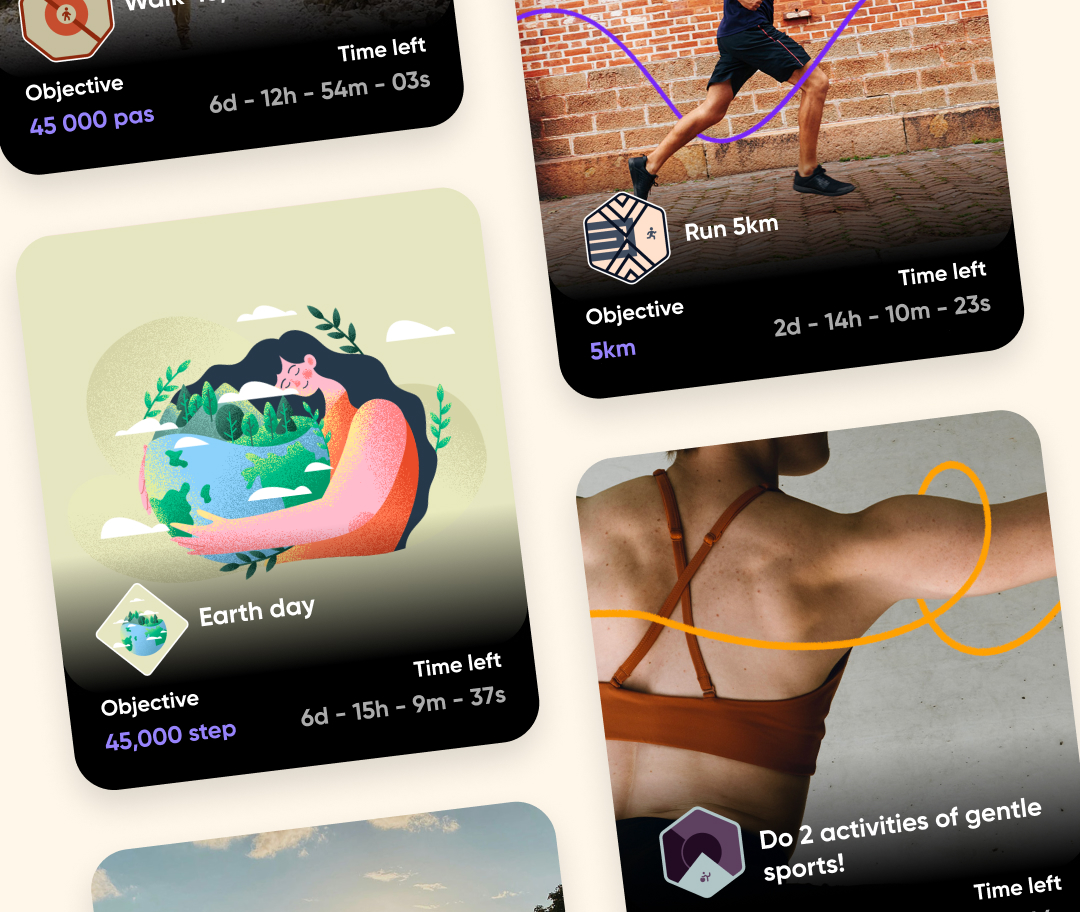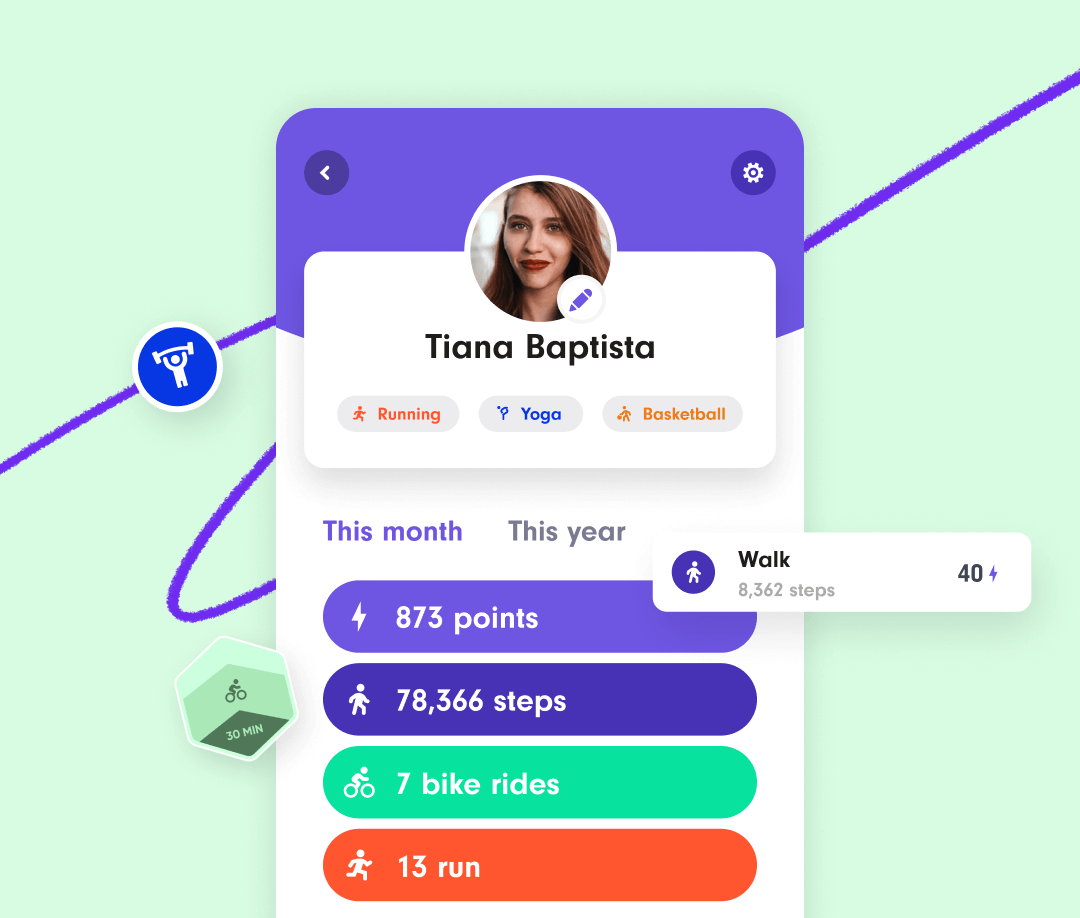 Personal dashboard to track activity
Each employee has a dashboard that centralises all their activities, challenges and achievements for the current month and the current year.
Coaching videos for daily progress
Each quarter, 10 new sports classes taught by coaches are available on video on demand. 4 disciplines are covered: pilates, cardio, muscle strengthening, yoga.