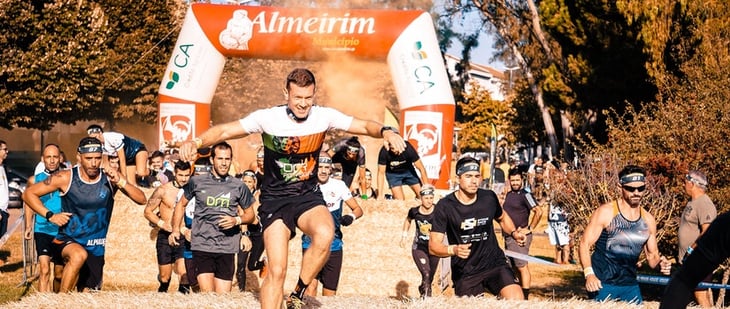 Practicing a wellness activity is good for the body and mind. And if it's practiced under your company name, it can become a powerful growth lever for your employer brand. To recruit and retain loyal, talented people, companies must not only work on their brand image, but also on their reputation for providing a great employee experience. If a company can clearly state what an employee receives in return for choosing to work for them, also known as their "Employee Value Proposition" (EVP), they will stand out from the crowd. Companies with a strong EVP can increase employee retention of new recruits by 29% as employees believe that their values are aligned with those of the company.
If you dream of becoming one of the top most popular companies to work for, your employer brand strategy must include the following three basic principles: employee confidence in the management team, the ability to take pride in one's work and role within the company, and a positive working environment. Wellness activities are actually a great way to focus on all three principles at once. It develops team bonding, ignites a passion in employees, and highlights your brand values. Read on to find out how to develop your employer brand and improve your brand image to attract and retain loyal employees.
How well-being and sporting activities can have a positive impact on your employer brand
A happy employee makes for an active brand ambassador
Practicing a wellness activity in a company has a positive knock-on effect on an employee's health, with life expectancy increasing by three years, and it also saves between 5 and 7% a year on healthcare costs. Sport helps with team bonding and creates a stronger sense of belonging. It's just a hop, skip and jump from a happy employee to an active brand ambassador! Turning your employees into ambassadors helps you to improve your employer brand and become more noticeable. In doing so, consumers get to know your company values through a powerful, unique, and believable message. You'll have trusted and genuine brand representatives on social media who will go the extra mile to spread the word and share your content within their own networks.
By investing in a wellness program, your company can demonstrate that it knows how to provide a dynamic and enjoyable employee experience. It's the perfect way to grow your employer brand as ambassadors will tell others about the program, discuss their latest team competition and share their memorable team wellness moments – all under the name of your company. An employee loves to tell others how they work for a company that's not all about working hard and one that takes practical steps to instill positive well-being at work. Not just physical well-being but mental well-being too.
Developing a shared vision
Wellness activities are a way of enriching the corporate culture and getting employees involved in a shared vision. In each organization, there tends to be a certain level of wellness and competitive spirit, which is often exhibited during in-house contests or company workshop activities. How does this affect your employer brand? You'll always find this spirit in your company, whether it's from the management team or the HR department, and it can help bring about change at the company level. Why not harness this energy into wellness events that can be used to communicate the company's know-how?
A marketing growth lever
Companies now have a better understanding of the importance wellness has on their image, as well as the strategic role the employer brand plays in recruitment and employee retention. That's why company-specific events now exist, such as the World Corporate Games. Some companies can't help but show off their employees' performances when it comes to these competitions!
But wellness is also a way for companies to get across their values. It is a winning solution for your employer brand. Of course, sport alone is not going to help your brand attract talented people to join your company, but it may be the added bonus that will help tip the scales in your favor. It's an undeniable advantage in the current tug-of-war for talent!
How you can use physical activity and well-being events to motivate employees
Promote team wellness activities to create friendly competition
A wellness program is a real strategic tool to motivate your employees and strengthen ambition. You could organize group gym classes or yoga sessions on-site, encourage your employees to set up a company-specific running group, or persuade them to set up an inter-company sports tournament like the indoor football tournament, Business League. In addition to traditional wellness activities, you could also run events in aid of a special cause to promote your social commitments.
Asking your employees to unite together for a good cause helps to define your employer brand around people-orientated and ethical values. You might choose to raise money for a specific charity. But another option could be to show your ongoing support for a good cause. It's a great way to connect with all of your employees (even those who are not very sporty) and to show them how far they can push themselves. Not forgetting that wellness makes us feel good, which then has a positive outcome on all other aspects of life.
Try to regularly promote your sports program
Focus your marketing around the fact that your employees' well-being and health come first, remembering an employer brand is built on what clear actions you take. You could organize special events like get-togethers after work or wellness-themed breakfasts, with guest speakers such as wellness coaches or nutritionists. And why not create a special newsletter featuring practical advice on how to say physically fit and mentally agile to keep employees informed on how they can take care of themselves? Your employees will appreciate that the company they work for prioritizes their general well-being and will tell others about it, which will only go towards enhancing your employer brand!
Identify aspiring ambassadors
At United Heroes, when we launch a new wellness app in a company, we always start by getting the managers, marketing teams, and HR department involved as they're inherent ambassadors of your employer brand. Encouraging employee participation is already an important part of their role. They have a wider reach across all company locations and can help advertise a program and recruit participants. We provide practical and foolproof tools to help them with this task. We also make sure we listen to them and answer any questions they have to support employee development both personally and professionally.
The next step is to identify the most motivated employees. To find out who they are you could put a call out for volunteers. Leaders will then make themselves known (often the really sporty employees) and become real instigators of change. They'll have the ability to motivate their colleagues, circulate information, and even suggest regular training sessions, resulting in a much-improved working environment and happier employees. You can assign them official titles and appoint them as team captains!
Sing your employees' praises
One final way to boost your employer brand is to offer a working environment conducive to career fulfillment. To get your employees more involved and more motivated you must put them in the spotlight. You could post employee testimonials about your program on your internal communication systems such as the Intranet, an internal magazine, digital displays, or noticeboards. If your employees agree to it, you could also publish these testimonials as part of your external marketing. You might be surprised to see just how many of these employees want to share your publication of their name with their own social networks. It's an excellent marketing growth lever to attract candidates and strengthen your appeal as an employer.
Don't miss the opportunity to speak about your wellness app at internal company events like end-of-year parties, workshops, company-wide business development meetings, or any other event where your employees will be in one place. It's good sportspersonship to reward your employees for their efforts, so when an employee accepts a challenge or reaches a specific goal, make sure you award them with a medal (physical or digital) or another type of token. This could be a sports bag, a water bottle, or a towel but preferably branded with your logo. You could also create a smart-looking wellness kit in the colors of your branding that your employees would be proud to wear. What better way to demonstrate your employer brand not only within but also outside the workplace!

Content manager @Sport Heroes