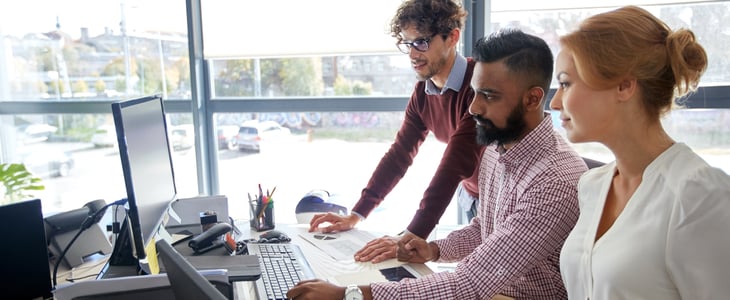 Whether it be going paperless, using new digital tools like chatbots or business applications, digital transformation is far more than just updating technology or company procedures. It's a huge cultural evolution which companies have to prepare for so they can support their colleagues in it. Here are some ideas!
People are the heart of digital transformation in business
Digital transformation has become a key issue for human resources in businesses today. Digital is everywhere in our private and professional lives so that involves behavioural changes that we need to adapt to. Internally, that means innovative HR management that brings people together.
If you want your digital transformation to be a success, your company has to be able to rely on its colleagues being totally on board with it. The evolution has to be fuelled by the company beforehand but built together with employees. Making them part of the transformation creates the right conditions for your new digital culture to succeed.
Create the right conditions for digital transformation
Every colleague has their part to play in what sets your company's economic model apart. The challenge is enabling them to understand, be part of and achieve their goals in a completely digital environment. But not everyone is on an equal footing when it comes to this change: some are worried they'll be left behind and not manage to adapt. That's why listening and communication are two key areas of support in digital transformation.
Focus on feedback: send regular online questionnaires to sound out your colleagues or appoint a "digital transformation" project manager in each department to provide feedback. In return, keep your staff up to date with meetings or in-house newsletters on how the company's getting on. This constant dialogue means you can adjust your HR management quickly.
Generally speaking, staff wellness and quality of life is the perfect breeding ground for sowing the seeds of change in a transformation project. The more your colleagues feel they're being listened to and can thrive, the more they'll be open and ready for change. Teams all getting on board this major change can also strengthen social bonds and boost team spirit.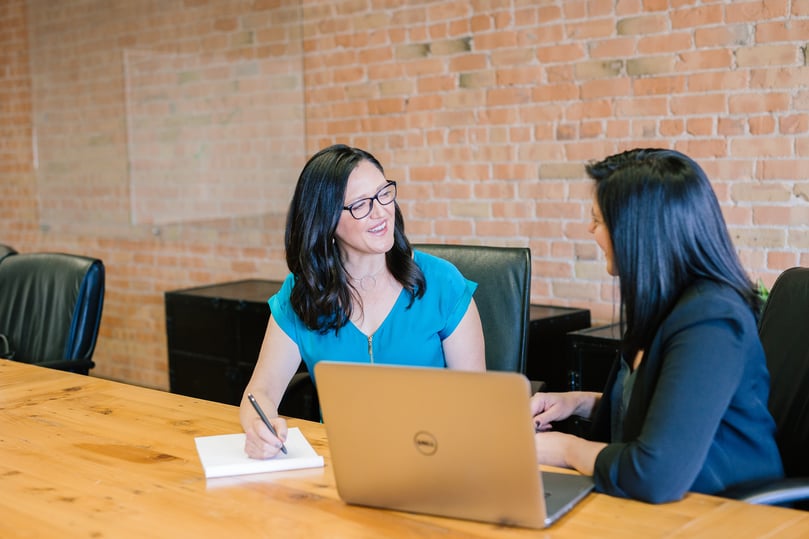 Establishing a dialogue allows the employees to be reassured and better assist them in this change
Support employees with appropriate tools
Giving staff the means to positively experience digital transformation means giving them the right tools.
There are several innovative solutions to consider e.g. reverse mentoring which involves identifying digital ambassadors in each department. What's the idea? Enable senior staff in the company to gain knowledge and learn techniques from younger generations who are often more comfortable with new technology.
Broadly speaking, training, coaching and consulting are essential tools for supporting staff in digital transformation. They help staff gradually get used to the new digital culture from a personalised point of view. In terms of practice, work spaces should be redesigned to provide staff with an appropriate workplace to suit everyday life.
Last but not least, connected apps like United Heroes help create the right conditions for your transformation! Digital tools like United Heroes get staff on board and encourage a positive business culture based on wellness and the benefits of regular exercise.
So sport is a change support
tool in terms of digital transformation. It encourages staff to get used to it in everyday life and gives them a fun-filled innovative way to change their habits!

Content manager @Sport Heroes