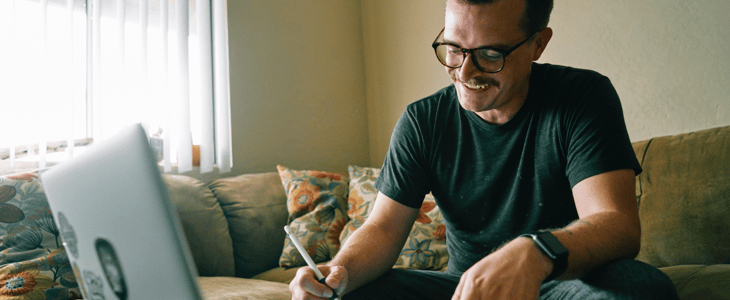 Physical events cancelled, company gatherings postponed sine die... These last few weeks have disrupted companies and internal communication projects.
Following the emergency when lockdown restrictions were announced, now it's time to prepare for the easing of lockdown measures. Remote working, part-time activity or onsite working: companies need to use their imagination and find new ways to re-boost their employees and support the upturn in activity.
---
How can you motivate your teams in the next few months? There is no shortage of opportunities to communicate in June. Let's review the situation!
1. Focus on social and environmental values
📆 June 5, 8, 15
The World Environment Day on June 5, the Oceans Day on June 8 and the World Hunger Day on June 15 are great opportunities to communicate and illustrate the values of your company.


Organise video conferences with environmental stakeholders or inspiring experts.


Set up fun, online workshops to raise your employees' awareness (about eco-friendly actions, zero waste, etc.)


Launch a sports charity challenge! Motivate your employees, wherever they are, to support a charity that strives to protect the environment or fight against hunger in the world. Each step, swim and yoga session contributes to the company's jackpot and supports the charity.
Don't forget to sound out your teams: you may already have people in your company that want to talk about these subjects and share their experience with their colleagues!
2. Encourage your employees to adopt bike commuting!
📆 June 3
Take advantage of World Bicycle Day to raise your employees' awareness about bike commuting. By choosing a bike for their daily journeys, they'll be more efficient and in better health: endorphins are released, stress is reduced and productivity is increased!
Why not create a sports challenge and suggest that employees challenge each other by riding as many kilometers as possible for a week?
3. Be attentive to employees to boost their well-being
📆 June 12
Global Wellness Day is a great opportunity to show your employees that you are attentive to their needs. Assess your employees by using an anonymous and individual questionnaire, to better understand their physical condition and their morale during this health crisis. And why not go further by organising activities for a week to involve as many employees as possible and considerably improve the Quality of Life at Work? Create a comprehensive programme:
Well-being workshops to allow them to relax (yoga, sophrology, self-massages, etc.)
Online sports lessons to unwind or relax whatever their level
Culinary workshops via video conference with experienced chefs
Online conferences about posturology, aromatherapy and reflexology
Introductory sessions to meditation or sophrology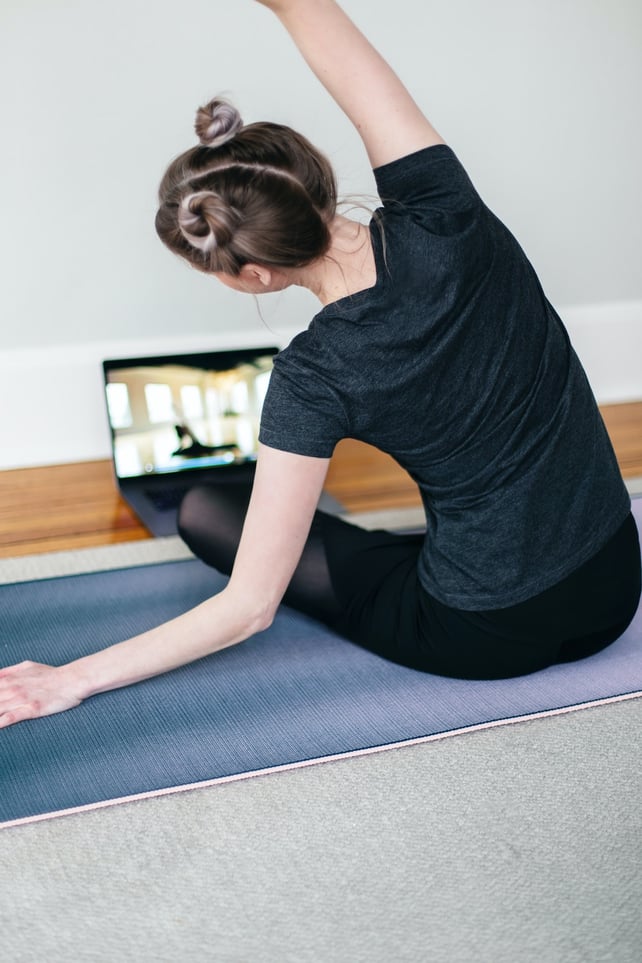 Practicing yoga increases energy, relieves stress and increases positivity.
4. Introduce your employees to yoga
📆 June 21
Yin, vinyasa, hatha, restorative: there are many types of yoga. It provides both physical and psychological benefits at work. In particular it allows bad posture to be corrected and concentration to be improved.
And what if you took advantage of World Yoga Day to allow your employees to take up yoga through online lessons?
5. The opportunity to communicate with parents directly
📆June 1
Use an affectionate tone in your communication with World Parents Day on June 1.
Between days spent working and time devoted to children, these long weeks of lockdown have not been easy for parents who are employees. Take advantage of these two events to be attentive to them:
Organise online sophrology, meditation, and yoga workshops to allow them to have a breather
Organise a tea party via video conference! Suggest that parents organise a virtual gathering with their children which they can all share together.
These simple initiatives which are easy to put in place will allow you to rapidly unite your employees and re-involve them in a shared corporate project. Looking for inspiration? Our teams are available to discuss this with you and assist you with your motivational projects.