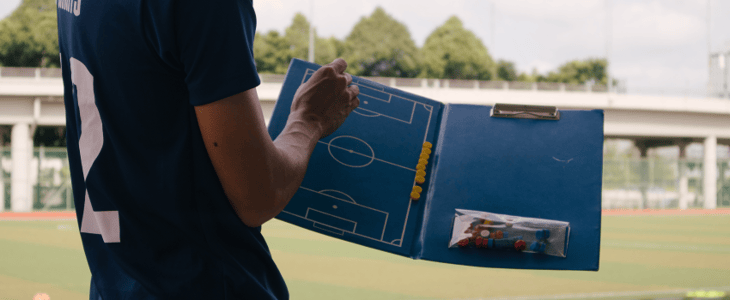 What's better than sport to improve your staff's quality of life and empower your internal communication? Not only does it boost team spirit but it's also a great way to make staff happy. So use the 2021 Tokyo Olympics to play the game and host your own company Olympics! This fun-filled and inspirational event will exude good vibes to bring staff together and give them the chance to flourish at work. Let us help you with a flexible and inclusive action plan.
An action plan for 2-week Olympics
If you're going to host the Olympics at your company then you may as well go big and spread it over 2 weeks. That way all your staff have the chance to soak up the incredible sporting atmosphere!
To plan for 2 weeks of Olympic Games, run individual and team challenges so staff can push their limits together too. Host a team building event every day pitting teams against each other with staff who don't necessarily work together.
A multi-sports challenge
One of the biggest advantages of company Olympics is being able to pool lots of sports and fun activities in a single event. Out of all the existing activities, you could switch between classic sports inspired by the real Olympic Games (athletics, basketball, football, tennis, archery etc.) and fun-filled events such as inflatable courses, wooden games, human table football, fancy dress relays and giant jousting.
A variety of activities will enable staff to show their personalities, give everyone a chance to shine in an event and push their limits in a social and exciting environment.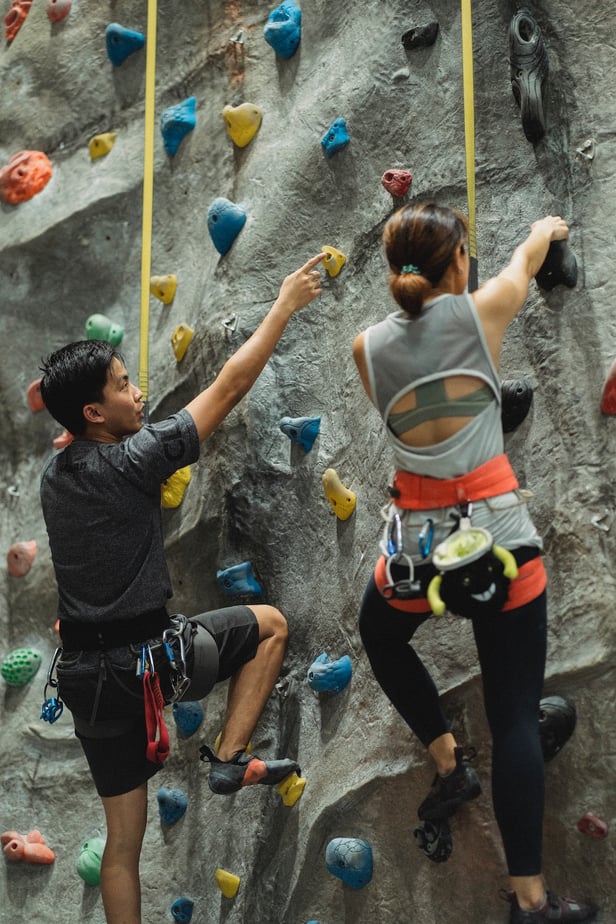 Climbing is also part of the Olympic disciplines!
Take advantage of this opportunity to initiate
your employees to this sport
Feel free to plan one or two days in the great outdoors or off the premises. Last but not least, you could provide introductory sports workshops so your colleagues can get into a new fitness and sporting activity after the Olympics.
Inclusive Olympics above all else
Hosting Olympic Games at work is great but all the staff members have to be comfortable with it! You could send a survey out to see what your colleagues think during the planning stages. So if some people don't want to take part then they can get involved another way e.g. helping to plan it, catering, running events etc.
There's no Olympics without the Paralympics! It's a great way to build awareness around disability among your staff with fun-filled disability sport workshops such as quizzes, Q&As and disability sport tasters.
Last but not least, use digital tools to create new challenges and invite your colleagues to push their limits individually or as a team. It's practical, inclusive and everyone can do it (no matter where they are).
United Heroes can help you design your own bespoke all-encompassing Olympic schedule, let's talk?

Content manager @Sport Heroes