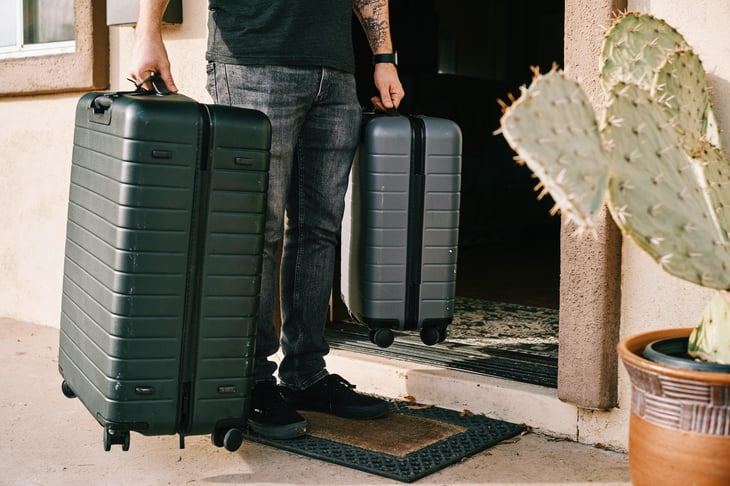 'Unlimited holidays', it sounds like a dream, doesn't it? This new trend is part of the Future of Work movement. The unlimited PTO (Paid Time Off) policy is a seductive concept that comes straight from Silicon Valley.
Let's take a closer look at this new model that has employees dreaming.
Unlimited paid leave policy: how does it work?
In a company that has adopted an unlimited leave policy, employees can take as much leave as they want. It is no longer a question of counting the number of hours spent at work but rather of measuring and monitoring individual performance. In principle, therefore, if the employee achieves his or her goals and projects successfully, he or she can take as much holiday as he or she wants.
Simple, isn't it? But for it to be successful, this policy must be subject to a precise framework in the company.
How to introduce an unlimited paid leave policy?
Changing your holiday policy is a major change for your company and its staff. To make this policy a success, the company must define a strict framework and safeguards to:
ensure continuity of work;
guarantee equal treatment for all employees.
Here are 3 good ideas for a successful implementation of an unlimited leave policy:
In collaboration with the staff, the company can create an agreement that each employee must sign and that defines the conditions of access to leave. How much advance notice is required? Who is responsible for validating leave? What seniority in the company allows access to unlimited leave?
Support and train managers even before the new leave policy is put in place: they will be the spokespersons for management and must be able to answer all their teams' questions.
Take advantage of annual or half-yearly interviews to review morale, workload and ensure that employees are taking enough leave.
Unlimited paid leave in companies: a good idea or a fantasy?
An attractive policy
Behind the somewhat racy concept, the introduction of unlimited paid leave meets fundamental HR challenges: improving the Quality of Life at Work, guaranteeing a good balance between personal and professional lives, and preserving the mental health of employees.
For employees, working in a company that has chosen this leave model is the assurance of working in a dynamic, hybrid and ultra flexible company. No more presenteeism: unlimited leave reinvents the relationship with working time and allows employees to benefit from more freedom and to organise their activity as they wish.
For the employer, a policy of unlimited leave allows him to stand out in a tight job market. At a time of the Great Resignation, the balance of power is reversed and companies must redouble their efforts to, on the one hand, retain employees and, on the other hand, recruit new employees.
Points to watch out for
When a policy of unlimited paid leave is introduced, there is a transfer of responsibility from the employer to the employees. Yes, it is possible for the employee to take as much leave as he or she wishes. But this is only possible if the employee achieves his/her objectives. If not properly framed, this model can be counterproductive and lead to more pressure and stress for employees.
By leaving room for self-regulation on the part of employees, the unlimited leave model can also create a lack of equity. In some cases, employees will not take enough leave because they will choose to give it up in order to work more and ensure that targets are met, to the detriment of their mental health. In others, on the contrary, they will take a lot of leave, gradually disengaging from their company, to the detriment of their performance.
These disparities between employees or between teams can then lead to internal tensions and conflicts, and result in a loss of cohesion.
Not all companies are compatible with the unlimited leave model. Firstly, some jobs and industries do not allow for as much flexibility as they require a continuous presence on site (as is the case in catering or on building sites). Finally, the unlimited paid leave off model is more suited to companies that have created a performance culture.
Companies that offer unlimited holidays to their employees
Coming straight from California, the unlimited holiday policy has made its mark in big companies such as Netflix, Virgin, Linkedin or Dropbox. But not only that!
In Australia, the innovation consulting firm Inventium introduced unlimited PTO as a "rebalance leave". Since 2016, the company has allowed employees to take as much paid time off as needed to recognise the fact that they often go through periods of working beyond the standard 38-hour week. How did it go? "Two years after experimenting with that ourselves, I can confidently say it's been a success. The amount of leave taken by staff has gone from 19 days per year to an average of 27 days per year. At the same time, sick leave has almost halved, now sitting at around 1.4 days per employee. And while our overall headcount has remained stable at roughly 15 team members over the past two years, retention has significantly improved". To know more about how they launch this new policy, click here.
The policy of unlimited paid leave is very attractive, but it must be well supervised to avoid abuses and tensions within the company and to ensure that the teams adhere to it. This new model can only be successful if the company's culture is compatible: a culture of performance (because it must be possible to measure the individual performance of employees), relationships of trust between managers and employees that make it possible to avoid internal conflicts, and a strong cohesion between teams to encourage commitment.

Content manager @Sport Heroes