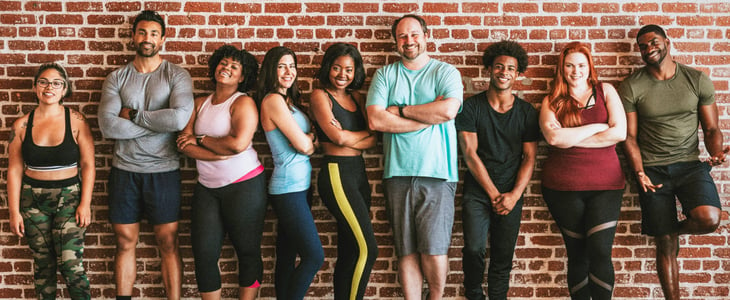 Whether you work in an office or a factory, on the road or at a construction site, team spirit is a source of motivation for all employees.
Even though it is something that must be built up gradually and requires a daily effort on behalf of management, as well as from executives, team building events are an efficient way to quickly create a friendly atmosphere and boost the cohesion between all employees. Here are 5 ideas for team building in the workplace!
Team building: what are we talking about?
The term team building is a bit of a catch-all phrase that encompasses many ideas. As it is quite fashionable these days, we are seeing this concept on display everywhere. But what is it in concrete terms? We offer a simple definition: team building is an activity or a set of playful, sporty, creative activities that help improve cohesion between the employees of the company. On a daily basis, this idea translates into performance, efficiency, creativity and a healthy and warm atmosphere.
Idea #1: Team building with solidarity
Combining the theme of team spirit with Corporate Social Responsibility (CSR) allows you to kill two birds with one stone. You can increase your employees' awareness of this rather boring subject through fun and entertaining team building activities. Climate quiz, vegetarian cooking, introduction to zero waste, learning sign language, Do It Yourself (DIY) workshops: involve your employees in a sustainable development approach while developing their cooperative spirit.
Idea #2: Team building through sports
Another team building classic: sports events and challenges. Nothing is better than sporting activities to boost your employees' vitality and the bonds formed between them! Through more or less intense physical challenges, team spirit is heightened around positive and sportsmanlike values. You can organize an introduction to Qi Gong (a gentle discipline based on breath control) or a Robinson challenge (a series of agility, strength, skill and brainstorming challenges). Orienteering races are also an excellent way to promote cohesiveness between team members.
Idea #3: Creative team building
At Sport Heroes, we hold "Share your passion" team building events: an employee shares their passion for cooking, theater, reading or any other hobby with their colleagues. Through collaborative workshops, colleagues have the chance to get to know each other better and develop a greater understanding of each personality. Moreover, creative team building activities help reveal one's hidden talents and bring out a certain collective creativity. This synergy is very effective in boosting innovation and for establishing connections between teams.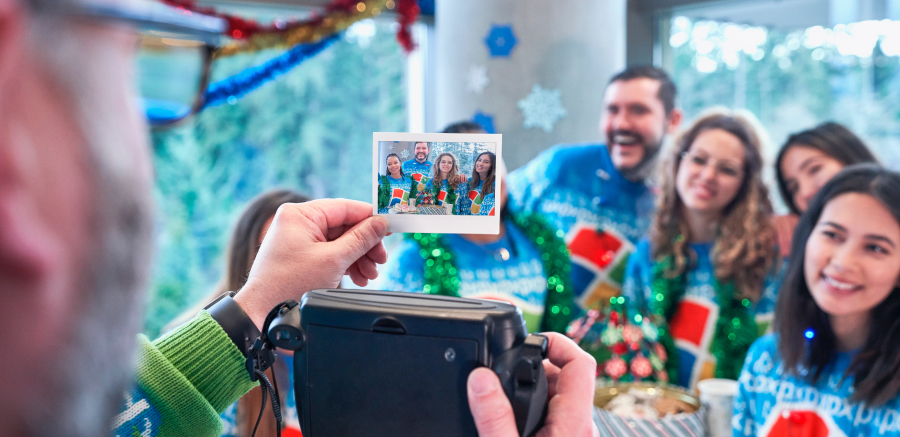 Idea #4: The unusual team building
There are also more unique and less formal team building ideas out there:
Murder party: the teams must solve an investigation and discover who is the perpetrator of a mock murder, a bit like the board game Clue.


Escape game: you have to solve puzzles and riddles in order to free yourself from a room within a given timeframe.

Serious game: it combines a "serious intention" with the game and a playful aspect to integrate corporate messages, develop new skills or learn as a group.


Magic tricks: highly original, this activity is popular with employees of all ages. They can discover the secrets of the legendary tricks of their childhood and learn how to perform them for their colleagues.
These activities are quite fun and encourage participants to work together in a playful context. Everyone has the chance to find common ground with each other. These events also enhance their ability to solve problems together and arrive at a heightened collective intelligence.
Idea #5: Virtual team building
Do your teams still work remotely and have you extended the flexibility of teleworking after the Covid-19 crisis? Don't worry, it is possible to organize activities for remote team building: you can hold virtual races, set up video challenges or use online escape game applications. To that effect, there is no need to be in person to enjoy all the benefits of team building activities! You are also guaranteed to respect social distancing and your employees can enjoy the activities while remaining in their comfort zone. Remote team building also requires a lower budget than that of classic team building exercises.
Organizing team building activities offers many advantages: strengthening team cohesion, communicating your values, boosting motivation or integrating new employees. Find out more about our United Heroes team building events to keep your employees engaged for the long haul!

Content manager @Sport Heroes