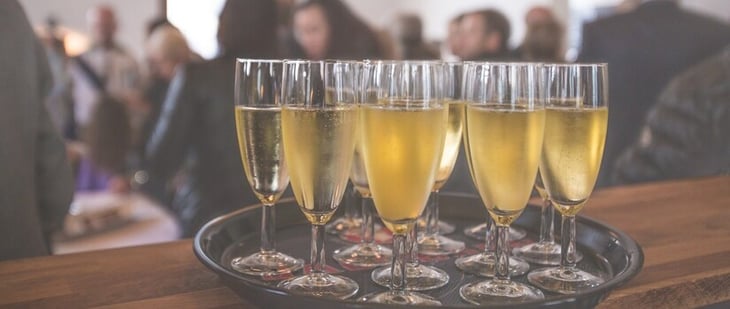 Your company has experienced milestones that have made their mark on its history.
The date it was founded tends to be when you celebrate your business's existence (and longevity) but it could also be the date of its merger or name change for example.
No matter the milestone symbolising the start of a new era and first step towards the success you've achieved, there are 1001 reasons to celebrate the men and women who have joined you on the journey!
So celebrate your company's anniversary!
Not sure how to mark the event? Here are 6 ideas to celebrate your company's anniversary so you can showcase your corporate culture outside the company and thank everyone who works to make it successful every day!
1. Classic: throw a party
Throw a party so your employees can unwind and have fun with a buffet (more social than a sit down dinner) and activities all night long.
Make it indulgent with a big branded 🎂 birthday cake, just like Thomas Cook did.
If you decide to celebrate in-house then don't forget to decorate the premises to make it feel more like a party.
If you want to do something more original then give your party a theme. Get your employees involved (idea box) in choosing the theme and activities so they feel part of the planning.
We celebrated our 5th anniversary in January 2020! To celebrate and show our gratitude to our employees and partners, we decided to throw a party 🎉 and make a video going back over Sport Heroes' journey. Internally, our founder Boris Pourreau used the occasion to relive stories and anecdotes that helped build our corporate culture and strengthen all the teams' sense of belonging.
2. Creative: reinvent your branding
If you want to make a statement, why not redesign your branding and logo during the festivities? For example, Adidas stood out from the crowd to celebrate their 60th.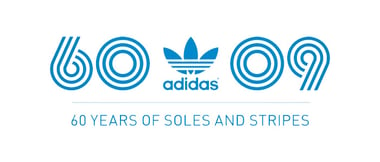 A memorable logo!
Don't just do it in-house! Elevate your marketing campaign using social media with its own # and the press.
How about a mystery media campaign? Teasers are a great way to get people talking before an event. Throw in some fun facts to keep it exciting. For example: Which French company promised to use 100% recyled materials in all its packaging from 2020?
3. Collaborative: interview your employees
Who knows your company best? Your employees. You could give them the opportunity to say what they like about their job, their first impressions when they joined the company, how the business has changed and what they expect from the future.
This kind of interview video also works for customer testimonials (better for B2B). You should interview your most loyal customers.
You can use these testimonials to relive your company's history from a human perspective. The idea is to shed new light on the company. Forget about facts and focus on emotion-based content.
You could present this information as a short and appealing video that you can share with everyone in the company.
Motorola Solutions asked its employees to spend a little time sharing their definition of the brand in a few words and filming their answers as a video.
4. Exciting: host a team building day
A team building activity is ideal for marking the occasion and giving your teams a treat. Team building actually boosts creativity and improves team spirit among your employees. Vitalstrats has got the idea!
The world is your oyster! You could offer team sports, escape rooms or even cookery classes. The main thing is to engage your employees.
5. Community: share the company's values
Altruistic: make a donation to charity
Why not use your company's anniversary to support a charity and highlight your values? Jaguar Land Rover supported 50 local charity projects for its 50th anniversary. Charities all received donations of £1,000.
You could do a raffle or set up collection points in your workplace to collect food or clothing. Or make like our partner Arterris! Set up a community challenge to encourage your employees to exercise and promote your values.
Eco-friendly and magical: plant trees
Get your employees to each plant a tree🌳 to mark the milestone and hang a note, memory or story to the sapling that they can go back to in 5 or 10 years. It's fun and very symbolic.
6. Motivational: go all out
How well do your employees really know the company? An anniversary is the perfect chance to test their knowledge about the company's history and culture with generous prizes to boot!
Employees were set a major challenge for AXA's 30th: put the brand's 30 year history into images. Every employee then voted for their favourite image on the group's intranet. The employee with the most votes won a trip to Paris to meet the digital teams.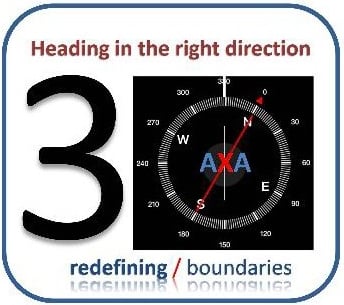 The AXA challenge's winning creation.
Another way to get employees involved is to have them film a testimonial about their experience in the company. The most touching or funniest one (voted by their peers) wins.
It doesn't matter which idea you go for, just focus on the people who have helped make the corporate culture what it is: your colleagues and partners. Use it to look back on the journey you've been on and look towards the future with them. And don't forget to share photos on your social media!

Content manager @Sport Heroes