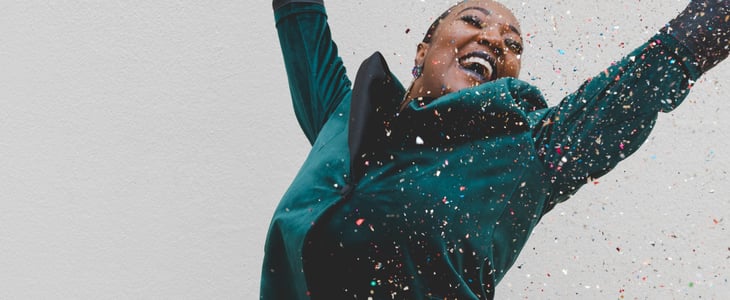 Quality of life has become integral to workplace wellness so just imagine how good sport can be for your staff's health and, in turn, business performance. But let's be honest, it becomes all the more real when you actually see the figures.
So we've decided to bring you a little round-up of sport's many benefits for business with figures to back it up!
Sport at work: towards a healthier lifestyle
Employees primarily want to feel good at work! Their physical and mental wellbeing has never been so important. Improving working conditions is key to providing workplace wellness and that involves easier access to sport at work.
The impact of sport on employees' mental health:
2/3 of adults consider work is the main cause of stress in their lives.
As we all know regular exercise is beneficial to our physical health, it also has a positive impact on mental health: studies show that regular activity (3 times per week) can reduce the risk of depression by up to 20%.
When exercising, the stress hormone our body produces (cortisol) reduces while endorphins are being released, relaxing the mind and providing clarity to better handle stressful situations.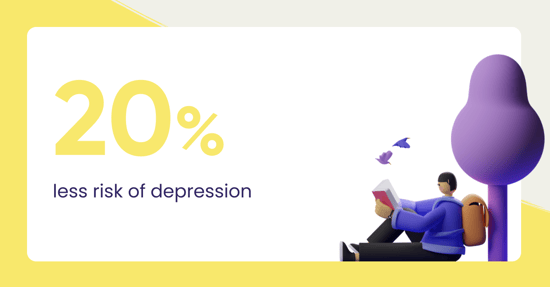 The impact of sport on employees' physical health:
According to the World Health Organisation, a sedentary lifestyle is one of the main causes of death in developed countries (up to 5 million deaths a year could be avoided if the world's population was more active!). The WHO recommends adults do 150-300 minutes of moderate-intensity exercise per week. Nonetheless, up to 85% of adults don't get the recommended amount of exercise.
Since we spend 9 years of our lives at work (is that all?!) then we may as well use that time to move more.
In-company sport works for employees AND employers!
More and more companies are establishing workplace health programmes. And they're right. The figures speak for themselves: a study (American College of Sports Medicine) found that employees who spend between 30 and 60 minutes exercising report an average performance boost of 15 percent. 60% find their time management skills, mental performance and ability to meet deadlines improve on the days they exercise.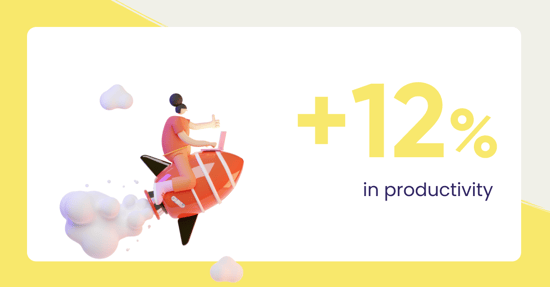 We also know that the more involved the business is in promoting wellness at work, the more productive its employees (up to 12%). They are more likely to recommend their company as a good place to work (89% compared to only 17% in companies that don't promote wellness at work). It's also proven that physically active employees take on average 27% fewer sick days. Basically, if you're a company director then you have every reason to commit resources or finances to encourage staff to exercise and play sport at your premises or allow them to do so during working hours!
A significant return on investment
Sport at work has countless economic advantages and the instant return on investment benefits everyone.
Regular exercise at your company can have a positive impact on:
your staff's peace of mind
their fitness and health
their motivation and engagement
Let's talk numbers: while disengaged employees cost U.S. companies up to $550 billion a year, highly engaged teams are more profitable for the company! They show 21% greater profitability, realize a 41% reduction in absenteeism and 59% less turnover.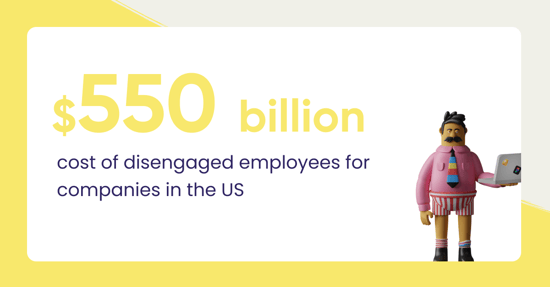 In a nutshell: benefits for employers
Benefits of corporate sport initiative for employers

Increase in productivity among teams

up to 12%

Increase in performance

15%

Reduction in absenteeism

41%

Reduction in turnover

59%
Key players in sport at work
Bringing workplace wellness and business performance together is a topical subject and strategic challenge for companies. Providing access to things like sport at work is exactly what creates wellbeing among staff.
The challenge involves financial directors, in charge of monitoring the company's performance, HR directors, in charge of staff health and wellness, and managers, in charge of ensuring staff are happy on a day-to-day basis as well as upholding team spirit. The works council also has a role to play, working with the employer to establish and manage staff's access to sport at work.
But most of them don't know who to contact to launch an in-company sports project. Other factors holding them back include a lack of human resources, the economic climate or lack of support. That's good because we're here to help you!
Here is a comparative chart, that will help you decide which solution would suit you best:
Give sport the thumbs up at your workplace!
So, fancy it? If your company has space that could be used for exercise or sport, you could provide your staff with a gym or run a sports class on your premises. Or you could give your staff the chance to become a member of multi-sport facilities. That way they have access to different sporting facilities near work or home.
Don't forget that we can help you put an innovative project in place: connected sports challenges on our United Heroes app. Our challenges are 100% tailor-made to suit you and encourage your staff to get moving! To find out more, contact us 😉
Sources:
https://www.forbes.com/sites/nazbeheshti/2019/01/16/10-timely-statistics-about-the-connection-between-employee-engagement-and-wellness/?sh=5a6184f922a0 https://www.gameplan-a.com/2019/10/sport-mental-health-and-the-workplace/

Content manager @Sport Heroes